Contents
Overview
❗️ Marketing Compliance Guides

Please review our marketing compliance guides before implementing the following assets.
---
Overview
A landing page helps answer questions about Affirm and educate them on how to pay over time. For each template below, review the options provided and choose the financing program that reflects your Affirm offering.
Using Templates
We organized the content for each template to make them quick and easy to use. Download the PDF for the applicable template below and and follow the instructions for setting up your landing page.
Best Practices
We recommend including links to our How it works page and Help Center in the FAQs section of the landing page.
---
Pay in 4 Templates
Desktop Example
---
Mobile
Below is an example of a merchant using our Pay in 4 landing page template for mobile devices, broken down into 4 visual parts:
Feature functionality and customized logo/splash image
The 3 step process for Buying with Affirm
Affirm's value statements
FAQs
Below is an empty wireframe of our Pay in 4 mobile template that you can use as a guide for what elements you can manipulate and customize:
---
Adaptive Checkout Template
Desktop Template
Below is an empty wireframe that you can use as a guide for what elements you can manipulate and customize when creating your Adaptive Checkout Landing Page, broken down into 4 visual parts:
Feature functionality and customized logo/splash image
The 3 step process for Buying with Affirm
Affirm's value statements
FAQs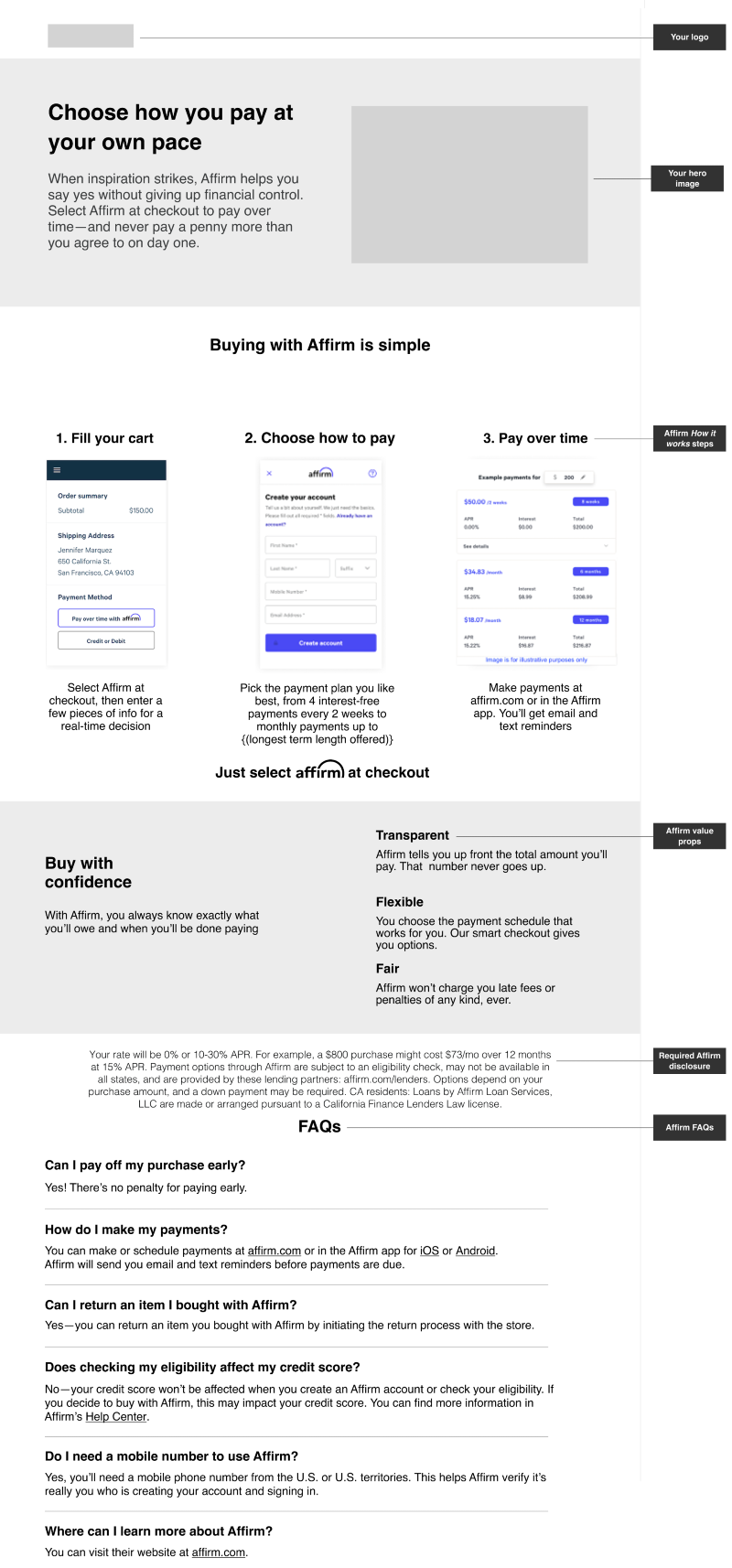 ---
Installment Checkout Template
Desktop Template
Below is an empty wireframe that you can use as a guide for what elements you can manipulate and customize when creating your Installments Landing Page, broken down into 4 visual parts:
Feature functionality and customized logo/splash image
The 3 step process for Buying with Affirm
Affirm's value statements
FAQs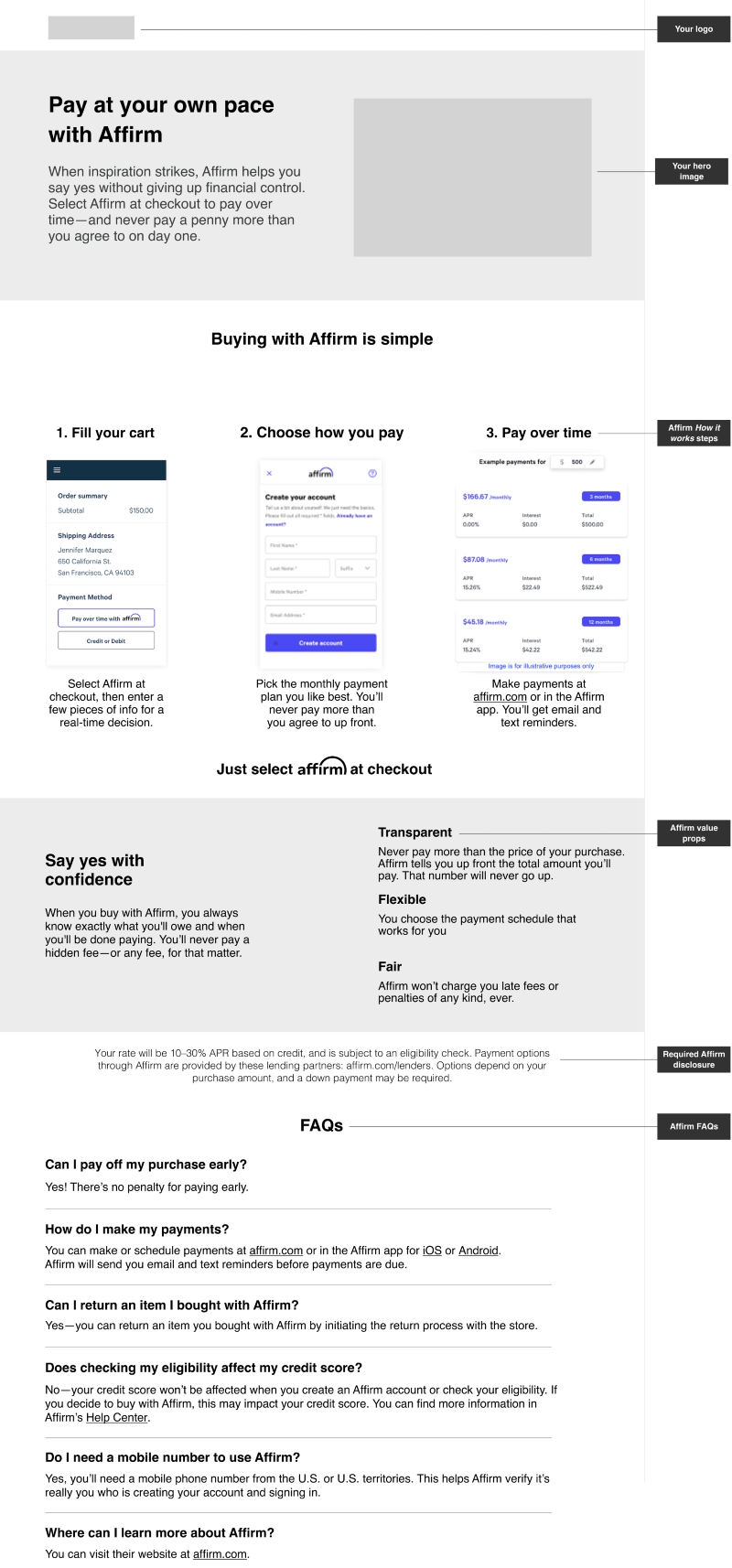 ---