Configuring Co-branded modals increases awareness of the merchant/Affirm partnership by adding a company logo and hero image to your Affirm pre-qualification modals. In order to set up co-branded modals on your site, contact our Merchant Care team using the help widget at the bottom right of this page, or by sending an email to merchantcare@affirm.com. You'll have to provide 2 company logo files and 2 company hero image files (.png format preferred) with the following dimensions:
@2x - width: 960px, height: 1462px

@1x - width: 480px, height: 731px
@2x - width: 400px, height: 112px

@1x - width: 200px , height: 56px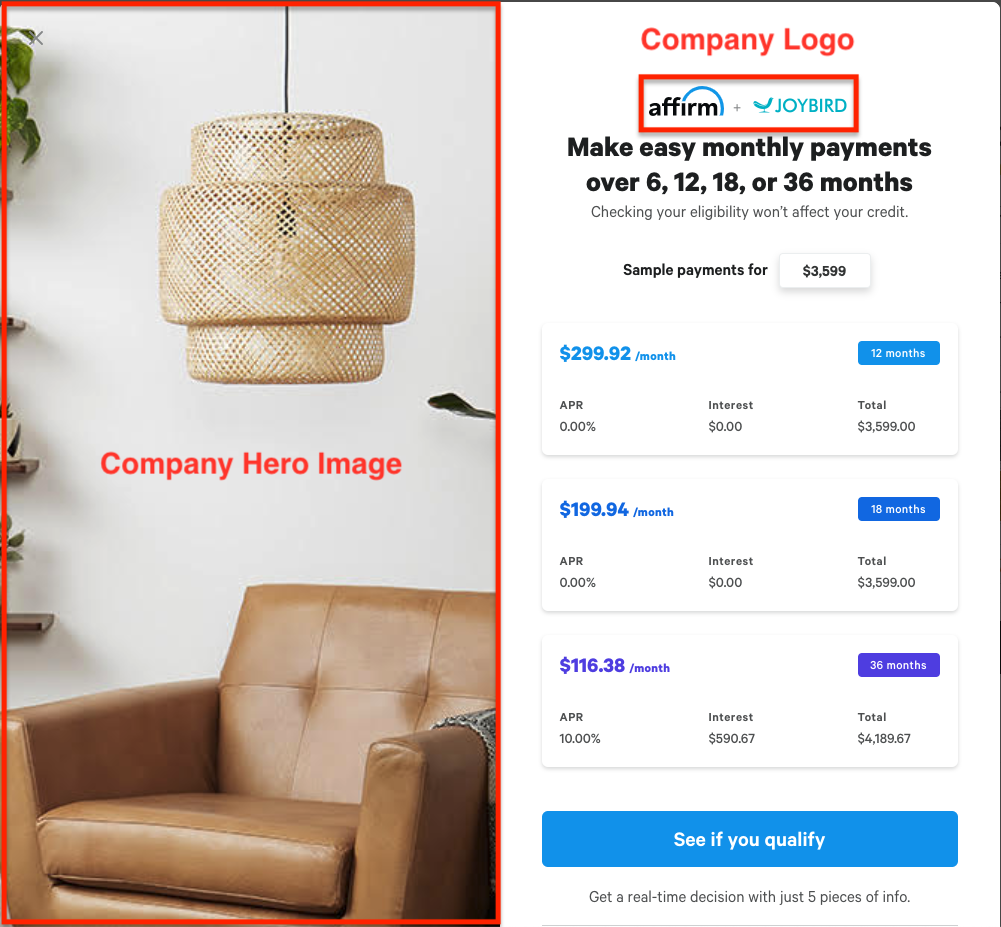 Once our team completes the process, we will access your website to verify that Co-branded modals are appearing on your product and cart pages (additional pages if configured).