Contents
In this article you'll discover the Affirm app, where to download it, and how it works. There will also be an overview of the shopping experience from the customer's perspective.
---
Downloading The Affirm App
The Affirm app is a popular financial app that allows users to make purchases and pay for them in installments. It provides a flexible and transparent way to manage your finances. Here's a step-by-step guide on how to download the Affirm app on iOS and Android devices.
Go to the designated app store of your iOS (App Store) or Android (Play Store) device
Tap on the search bar and look for Affirm
From the search results, look for the Affirm app icon and tap on it
On the Affirm app page, tap the Get / Install button
Wait for the app to download and install on your device. Once completed, you'll be offered to Open it.


Additionally, you can visit the following links to install the Affirm app on your device.
*Note: Keep in mind that the steps provided are based on general procedures and may vary slightly depending on your device and the version of your operating system or application store.
---
Shopper Experience
After successfully running the app and logging in or signing up, your customer will be presented with the Home page.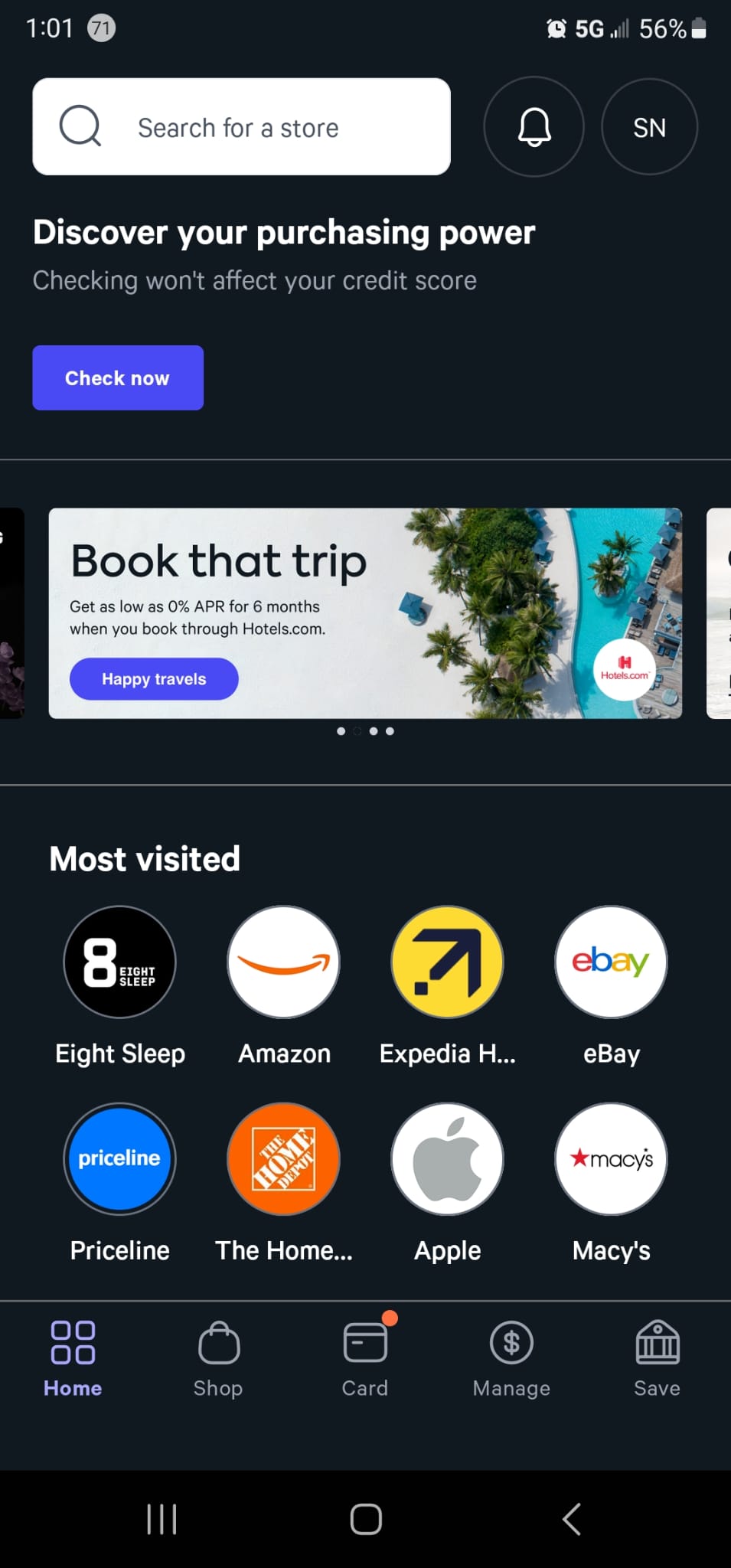 The Shop section includes a list of partnered merchants and the ability to search for specific ones.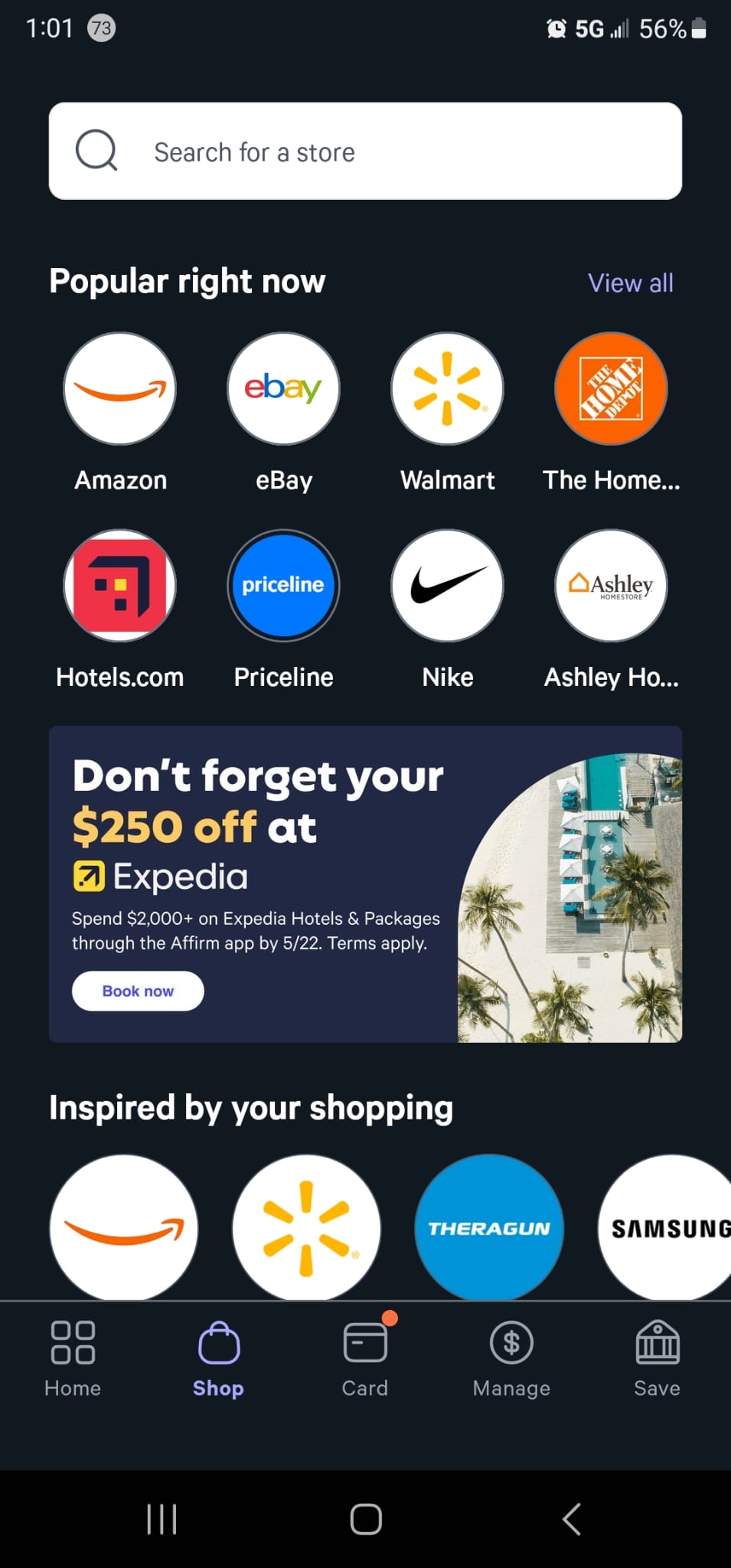 Next is the Card section, where customers can prequalify for specific amounts and manage their Affirm Virtual Card.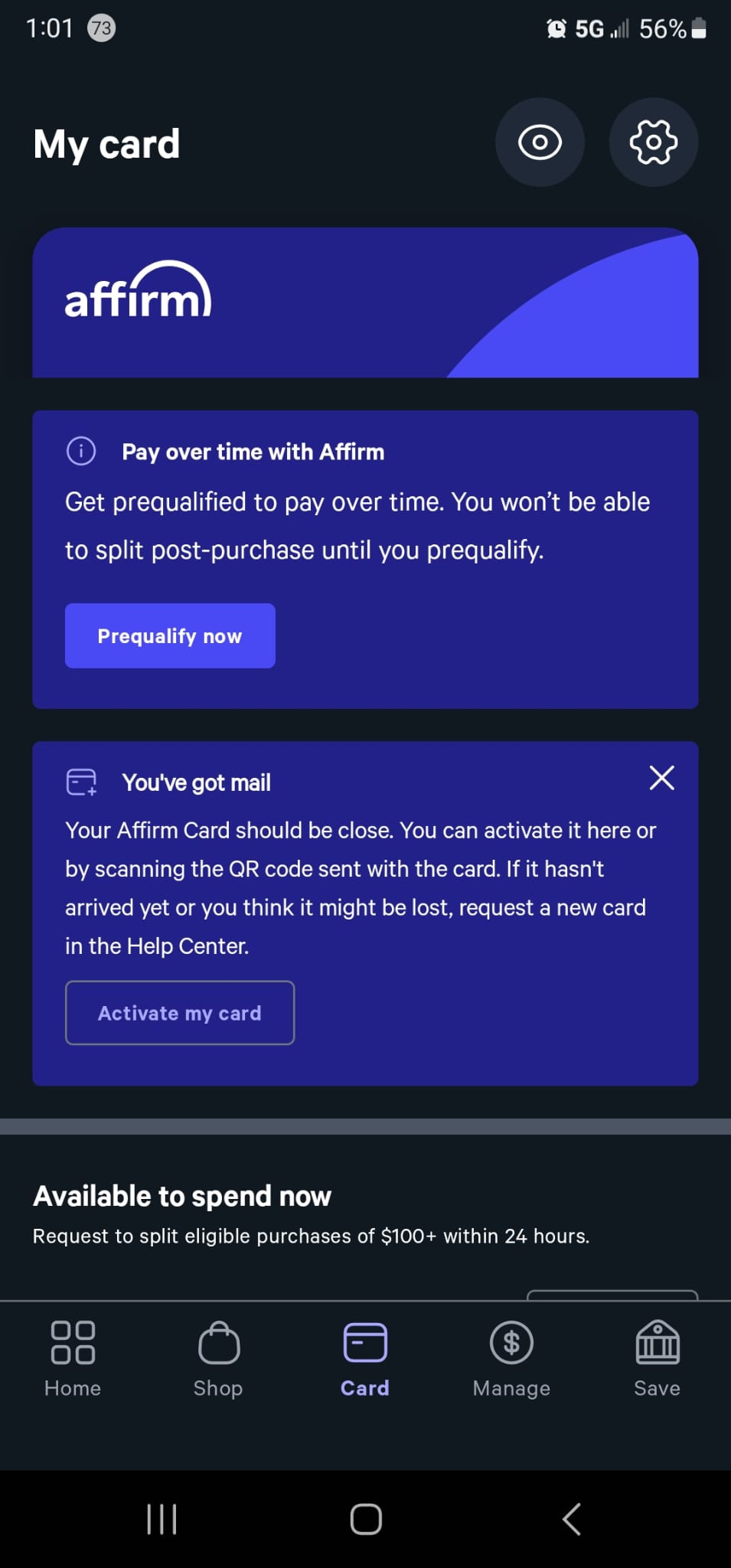 The Manage tab allows customers to have an overview of their loans, check their history and manage current loans with Affirm.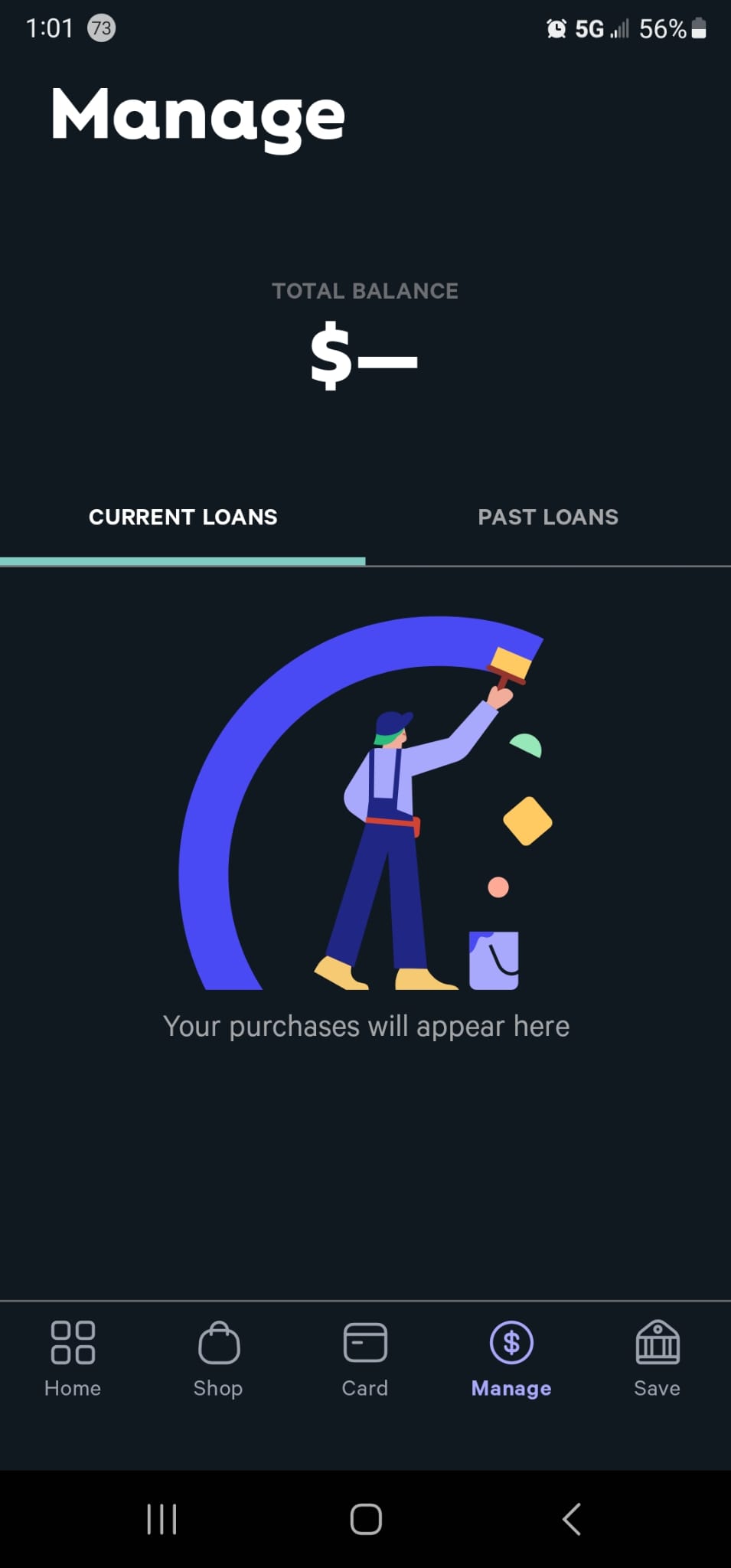 Finally, the Save section is where customers can check their savings balance with Affirm and manage it per their preferences.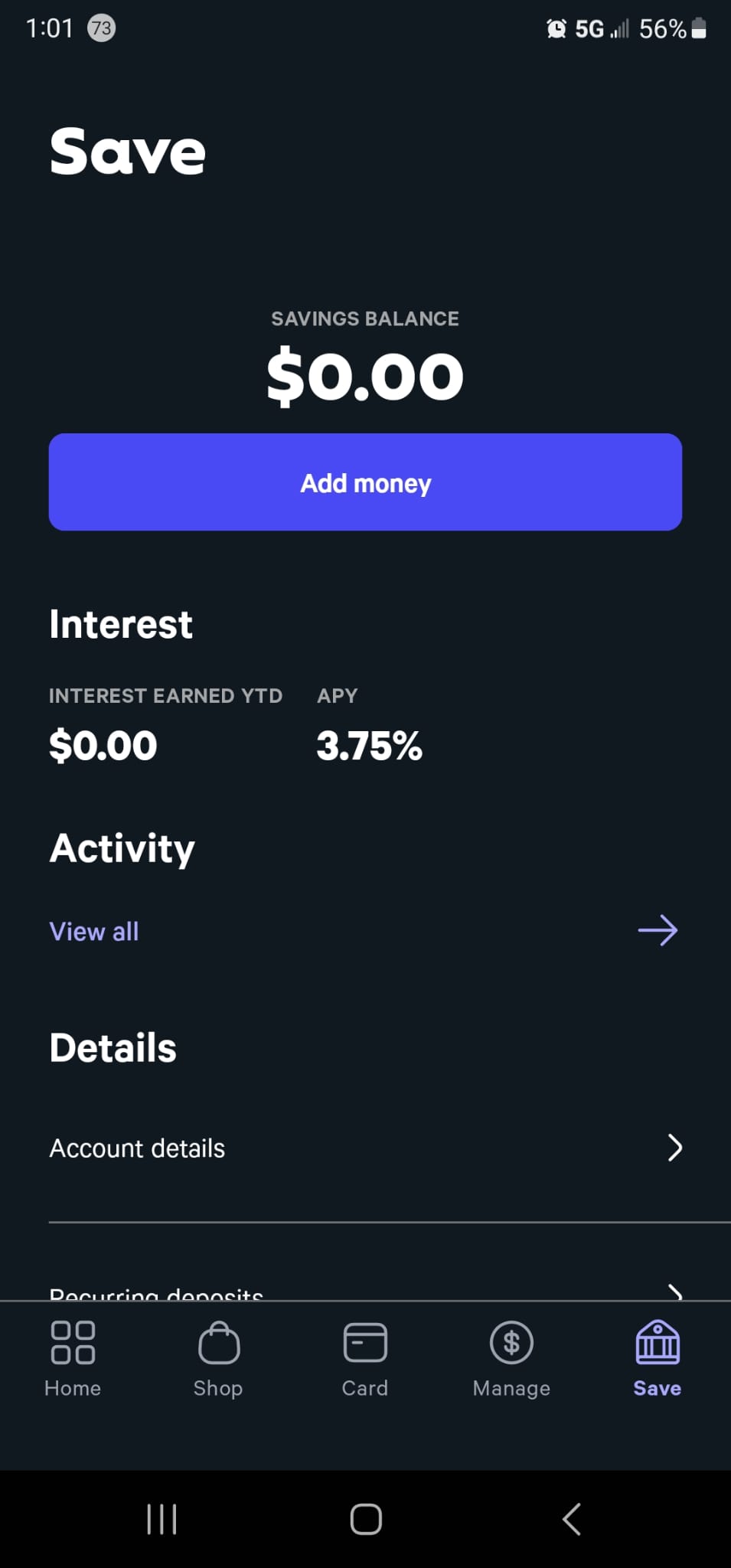 Additionally, customers might be prompted to enter their annual income on the first app launch if they do not have it on file. This helps us make accurate decisions and offer relevant stores and loan terms.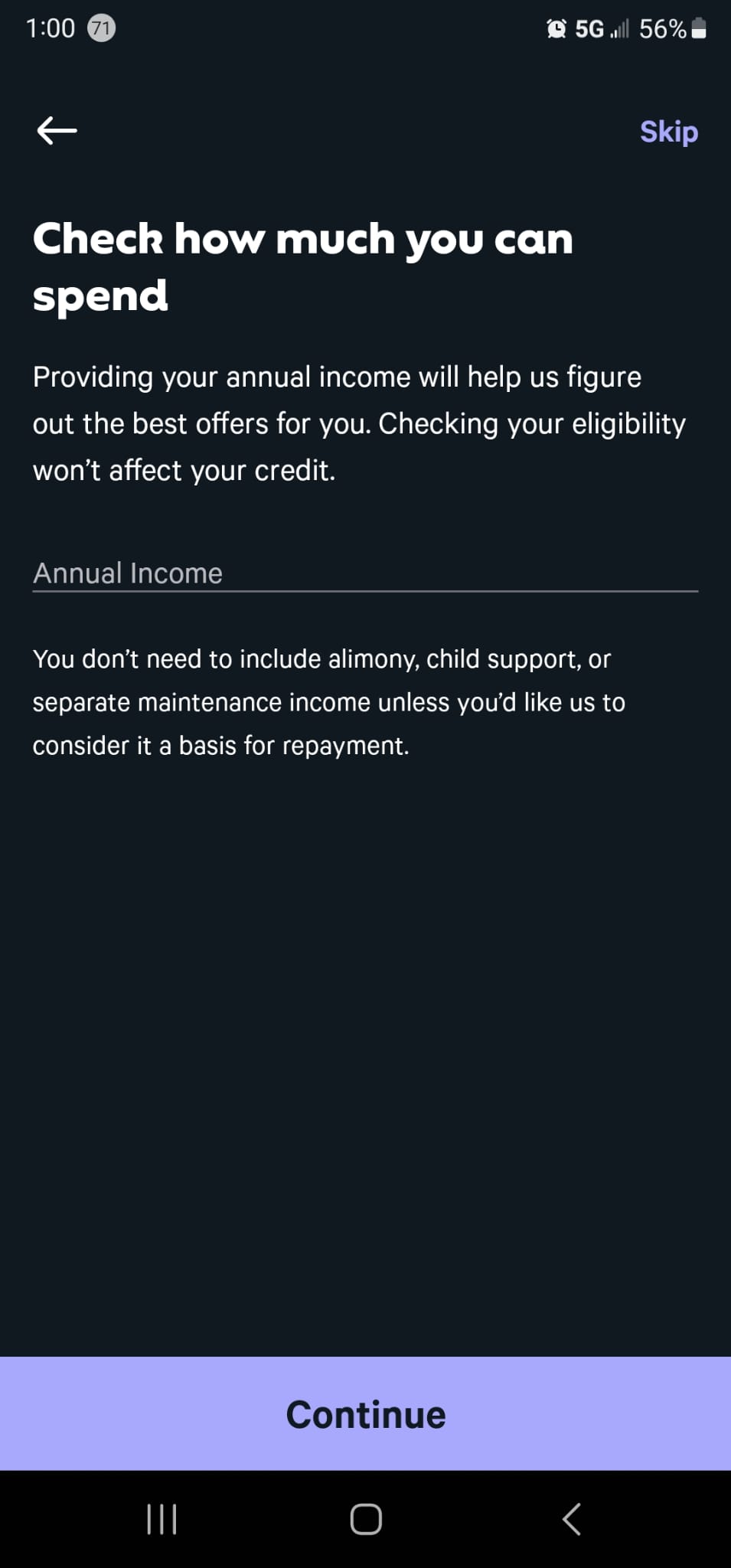 *Note: The specific layout and options within the Affirm app may be subject to updates or changes over time. It's recommended to explore the app further to get familiar with additional features and options available.
---