Contents
---
Process
You can watch the video or follow the steps below to fully refund a charge.
Affirm Merchant Portal: www.affirm.com/dashboard/signin
If you have already captured a charge, you can reverse the capture by refunding the full amount to the customer's Affirm account. Refunding a charge from the Merchant Portal can only be completed within 400 days from the date of the charge. You will not be able to refund a charge after 400 days from the date of the charge.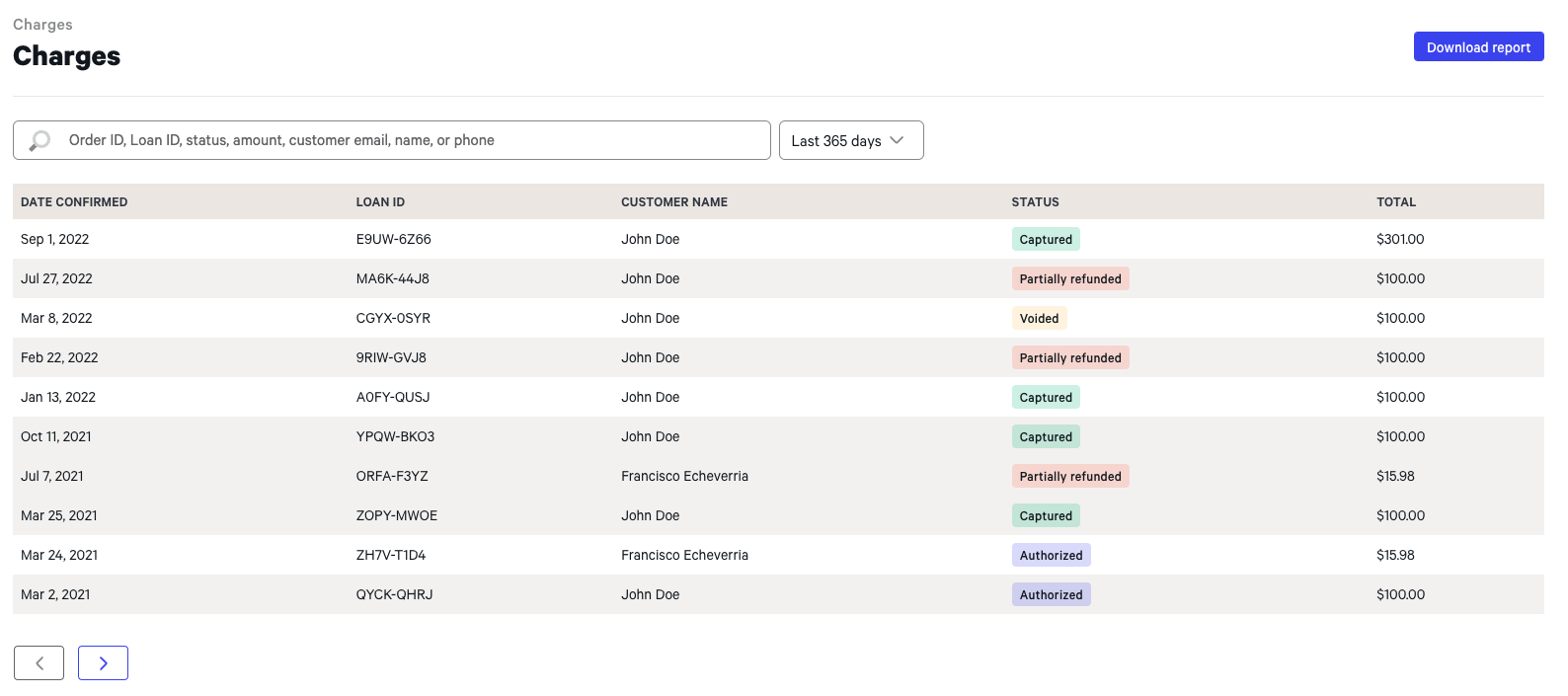 You can refund charges that have already been captured through your Order Management System (OMS) or through the Merchant Portal by clicking on a charge to bring up the details and actions.



You can only refund charges after they have been captured (and show up with a captured status).
To process a full refund, simply click on the Refund button. You do not need to enter an amount in the field next to the button. Confirm the refund.

The status of the charge will update to "Refunded".

When you refund a charge, it is irreversible. The funds from that charge are released and cannot be reinstated. To obtain those funds again, the customer will have to complete payment via another payment method, or a new Affirm checkout; keeping in mind that there is no guarantee that they will qualify for the new amount when applying again.
If you need to process a refund beyond the 400 day window, please reach out to our Merchant Care team for assistance.
All refunds will be processed to the original form of payment within 3 to 10 business days of the refund. A full refund issued after a customer has submitted payments will result in Affirm only refunding the paid principal. Affirm does not refund interest that has already been paid. The customer still owes the interest that accrued during the time the loan was confirmed.
Refunds may not happen immediately, so make sure you only process the refund once. Again, refunding a charge is irreversible.
---
Other Actions
Below are the other actions you can take with charges.
---