Contents
If you need to be added as a new user, contact your company's Administrator directly. If you're unsuccessful in reaching your Administrator or you're experiencing access issues, contact here.
---
Create Your Account
You can create your account either using Google or using your work email and password. For both cases, you must use the email associated with Affirm access. If your organization requires two-factor authentication, you must create an account using Google.
To create an account with your email:
Enter your email address.

Enter a password that is at least 8 characters long.

Confirm your password.

Click Create account.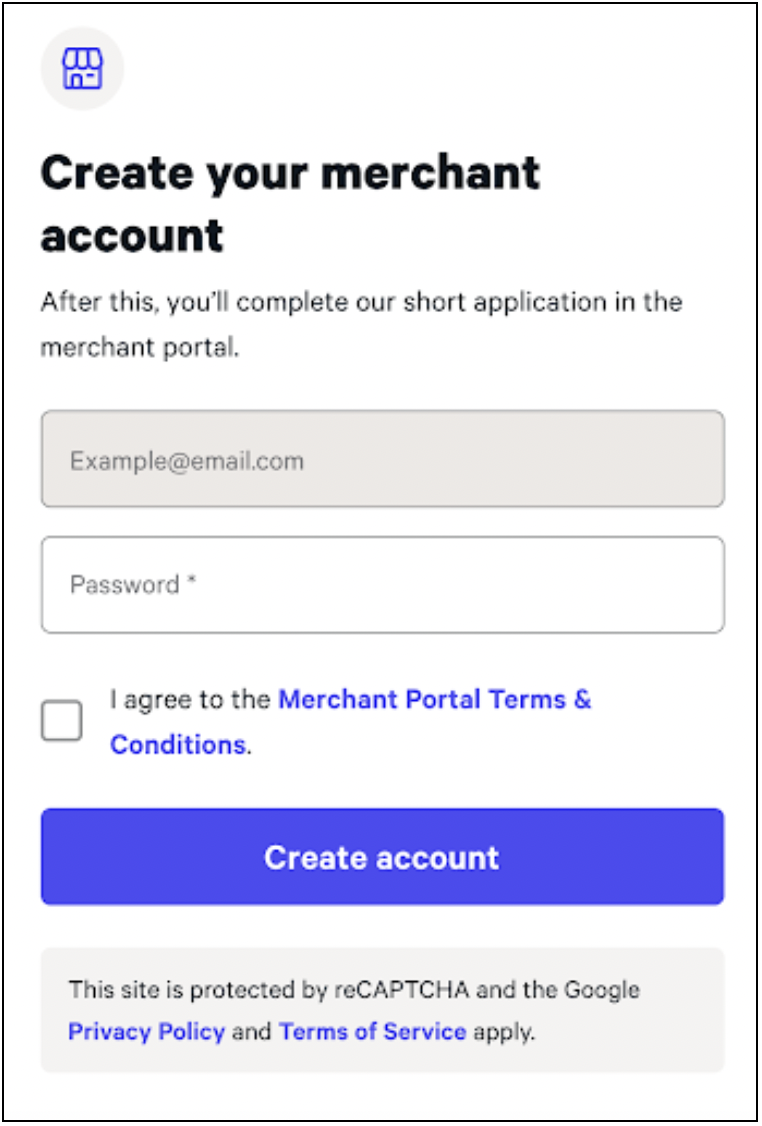 To create an account using Google:
Click Sign in with Google.

Select your work Google account.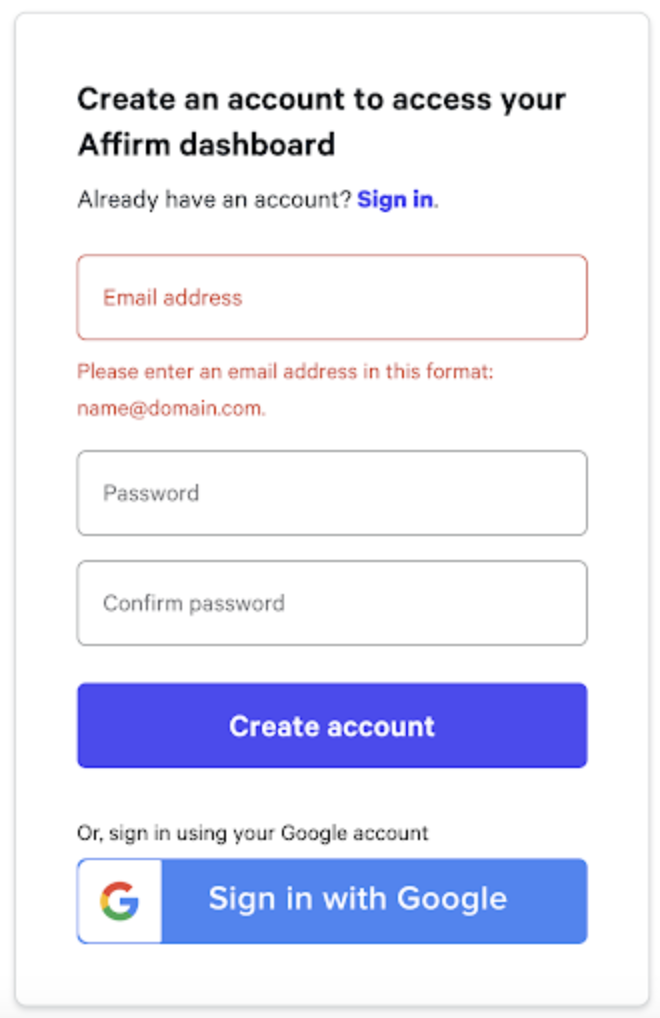 *Note: If you want to use Google, but your work email doesn't use it, then click here to connect your work email to Google.
---
Accessing Your Account
The Merchant Dashboard is available in the sandbox environment and the live environment. The sandbox environment is for development and testing. Affirm activates the live environment after testing is complete.
Affirm will grant initial access to the Merchant Dashboard. After granting access, you will receive an email invitation. In the email, click Access Merchant Dashboard.
*Note: If you're instructed to enter in a phone number, this is the Affirm Customer login and you will not be able to sign into the Merchant Dashboard.
If you forget your password, click Forgot password? and complete the password recovery process.
Once you successfully sign in, you'll be greeted by our Merchant Portal!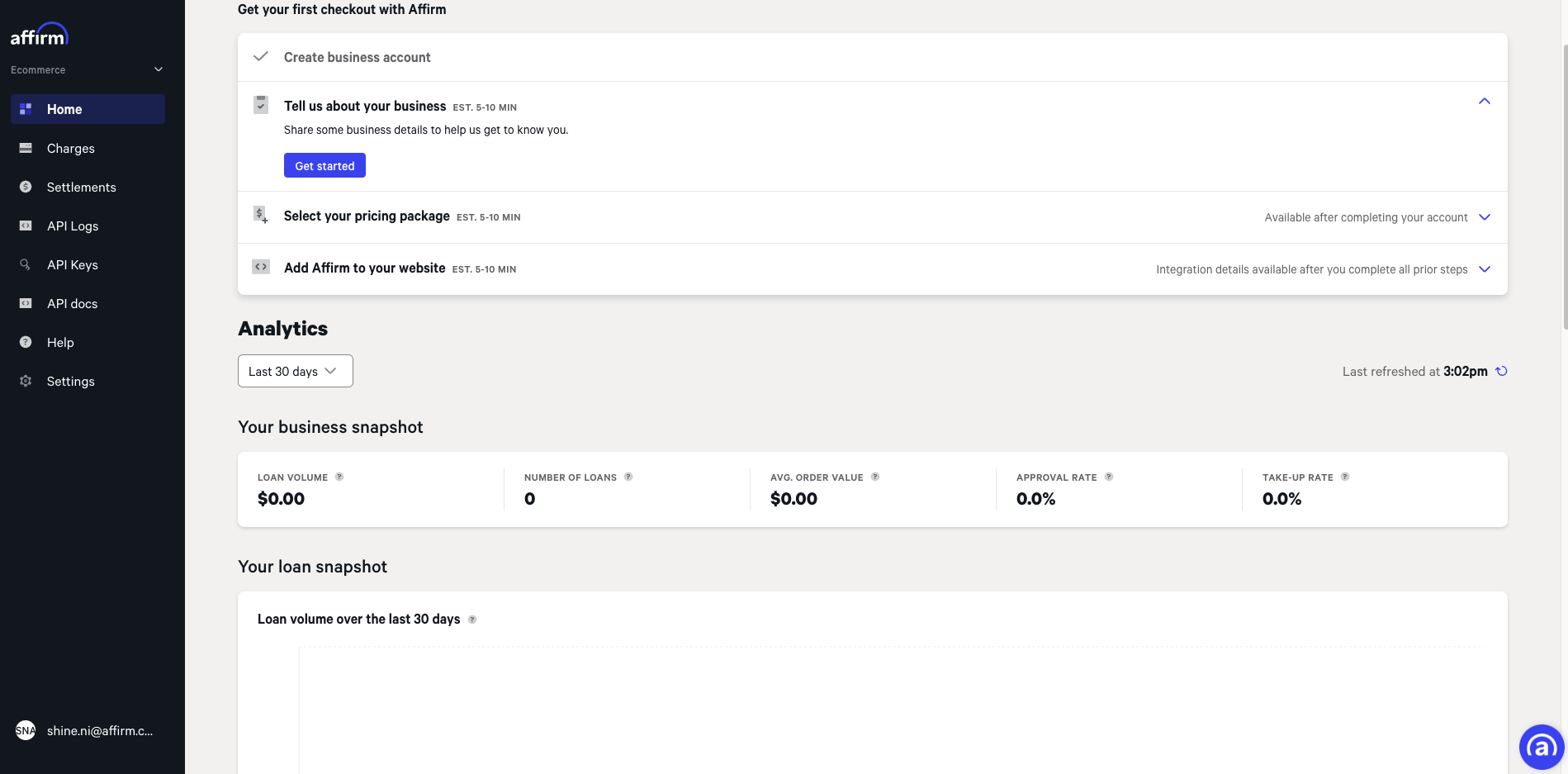 ---