Adding new administrators to your Dashboard is quick and easy. Follow the steps below to set up access for additional users. If this article can't resolve your issue, contact our Merchant Care team using the Business Resource Hub help widget.
---
If you are the current administrator, you can add additional users to your merchant dashboard by whitelisting the other user's email address though the steps below. If you aren't an administrator, you must contact your administrator
Access the Affirm Merchant Portal. Click on

Settings: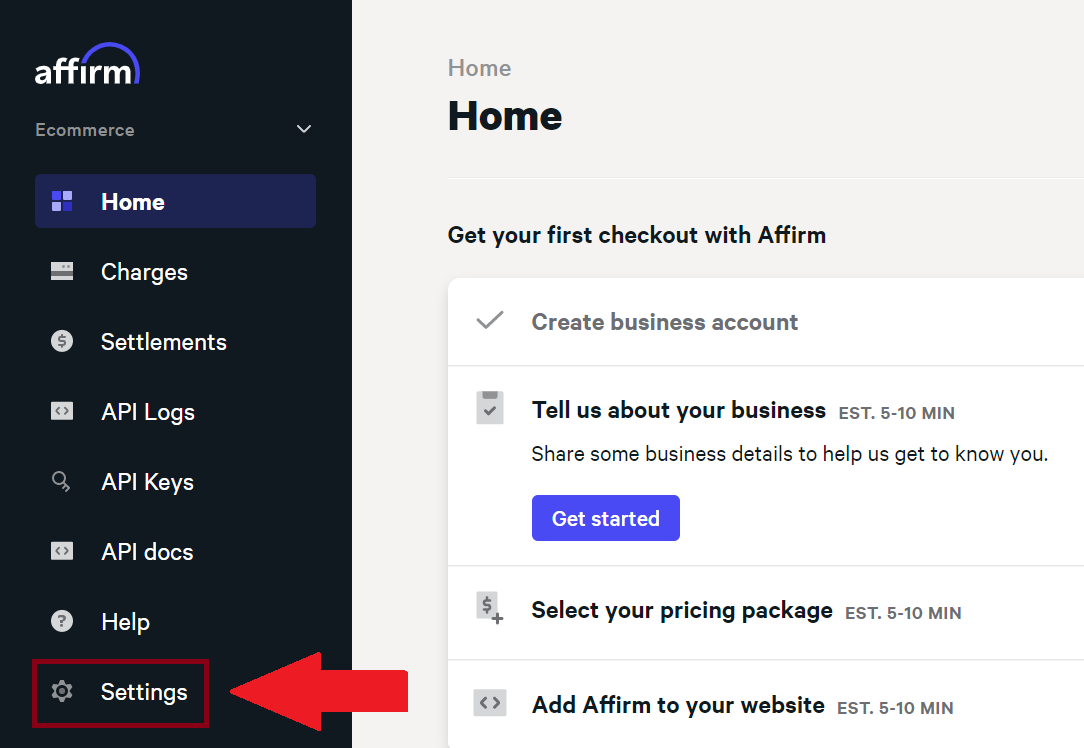 Click on

Permissions to see current active members:



Click on

Add Members to add new users:



A pop-up window will appear. Enter the email for the user you want to add (you can also send a message to the new user(s)). Once you are ready, click on Send Invites: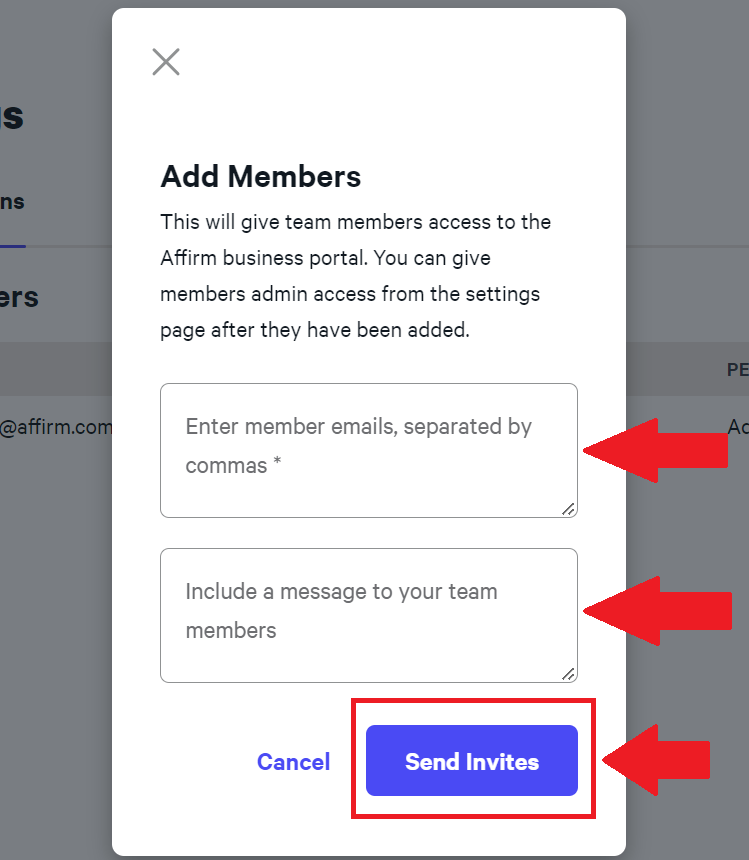 Once you click on Send Invites, the new user(s) will be automatically added to the dashboard as a non-administrator. As the first administrator, you have to grant the new user administrator privileges. You can grant administrator access by clicking on Edit on the new user's row under "Actions".


A pop-up window will appear. Select Admin and then Save Changes. The new administrator will now have the same privileges as you.