Contents
In this article, we'll provide additional resources on how to get set up and oriented with Affirm.
To kickstart your integration with Affirm, please refer to our development quickstart guide.
---
Available Integrations
PayBright has integrations with the following online platforms:
Each of these listed integrations are linked to their individual developer page. Those pages have all the information you need to integrate with PayBright. Additionally, we'll also send you sandbox APIs that you can use to test before going live.
Outside of those listed e-Commerce platform integrations, we typically do not offer custom integrations.
---
Installing Marketing Modals
Our marketing modal is a widget on your website that your customers can interact with throughout their shopping experience. Customers enter a few details like their name and birthday and they'll instantly be able to see what spending limit they have been approved for. This does not impact their credit score!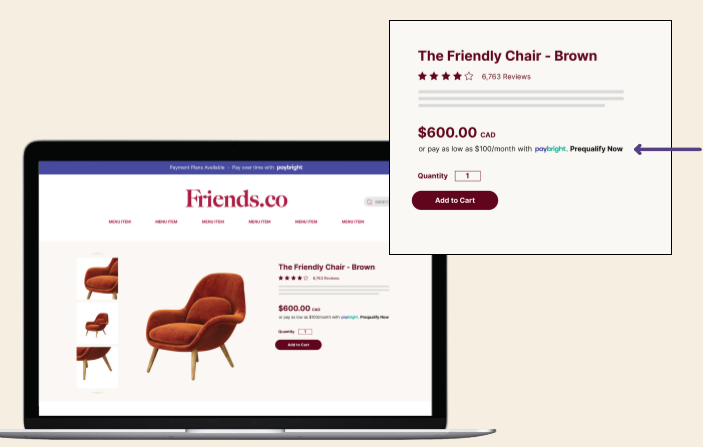 Check the links below for instructions on how to install a marketing modal (aka Price Transformation Widget) on our major integrations:
Note: This is an optional feature that may not be compatible with all platforms. Please refer to the Integration Guide to see which platforms are able to implement the prequalify widget.
---