Contents
---
How Payment Works with PayBright
PayBright funds its merchant partners on the next business day after the transaction is authorized. We will send you an email message for each authorized transaction.
How do I know if my funds have been deposited?
Log in to your PayBright Merchant Portal and navigate to Payments. You can expect your payment to appear within 2 business days after the transaction is authorized.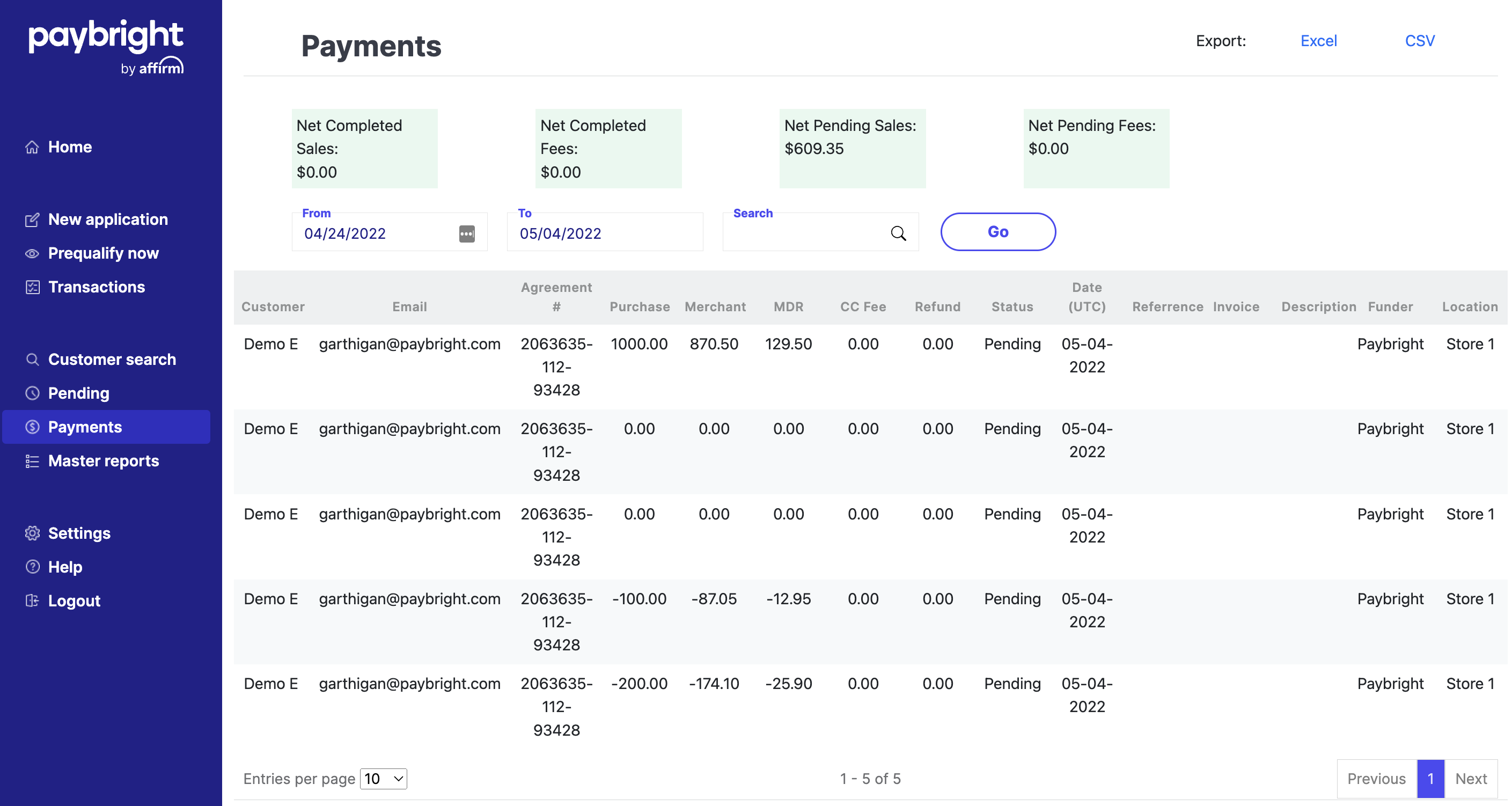 You also have an option of exporting all your payments as either an excel sheet or as a .CSV using the links located at the top right. Doing this will help your finance team with reconciliation when the time arises.
---
Frequently Asked Questions
Q: How do I change the bank account on file?
A: If you would like to change the bank account that your funds get deposited to, please reach out to our merchant care team. We realize this is sensitive information and we want to handle it with care!
Q: Will the exported reports (.xls or .csv) display the same things as what I see on the Payments screen?
A: Yes - and as they obey the filtering rules that you have, you can to a TOTAL view of every payment that has happened for your convenience, or filtered by the time segment you want.
---