Contents
---
Process
You can either watch the video, or follow the steps below for capturing a charge.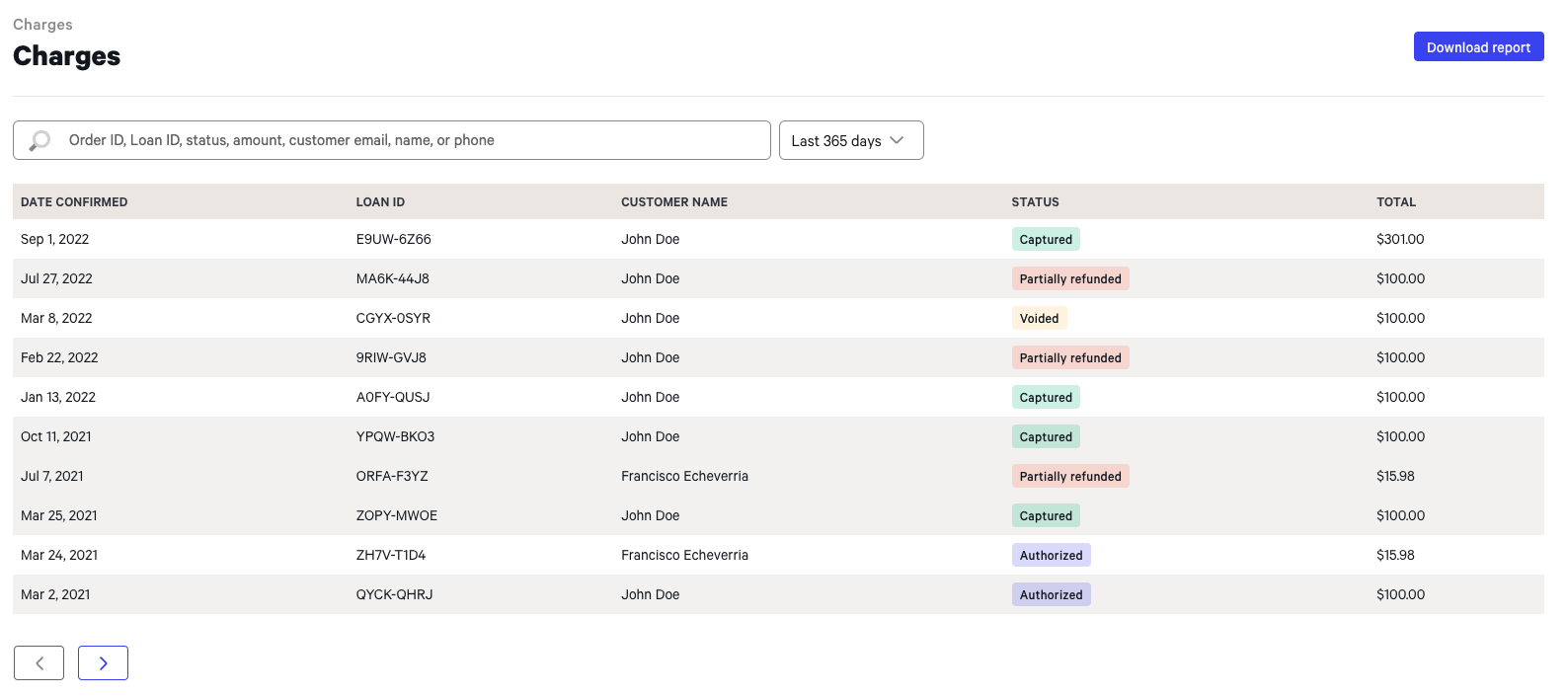 You can capture charges through your Order Management System (OMS) or through the Merchant Portal (shown in this example) and clicking on a charge to bring up the details and actions.

Click Capture Charge (It must be in the authorized state). When Affirm authorizes the charge, it enters a pending state in the customer's Affirm account. Authorized charges expire if you do not capture them before the capture time frame (the default being 30 days). If you did not specify your authorization timing requirements because of inventory, pre-orders, or shipping time in your onboarding form, please contact our Merchant Care team.

The status of the charge will update to "Captured".

Capturing a charge begins the billing cycle for the customer with Affirm.
---
Other Actions
Below are the other actions you can take with charges.
---