Contents
Many merchants also leverage blended In Store options when offering Affirm. This method allows your customers to enter in your merchant specific URL or scan a QR code with their mobile device to apply for an Affirm loan right on the spot.
Below, you'll see the shopper experience with Affirm, before they select the item they want to purchase.
Note: This flow cannot be altered.
---
Shopper Checkout Flow: Step-by-Step
Your store associate directs your customer to the signage that you've created, or the customer finds it themselves.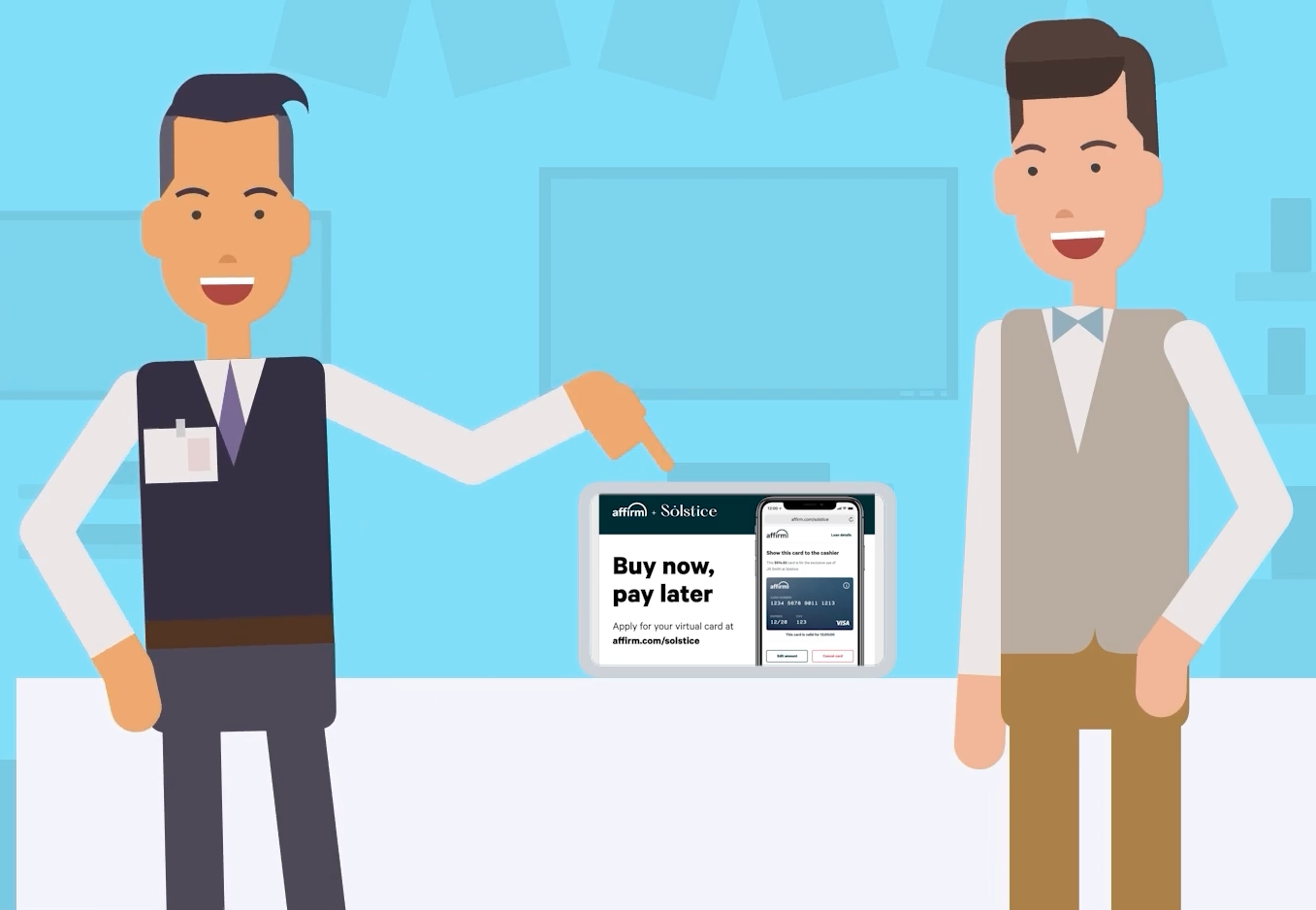 The customer can either scan a QR code, or enter a URL (m.affirm.com/yourbusiness)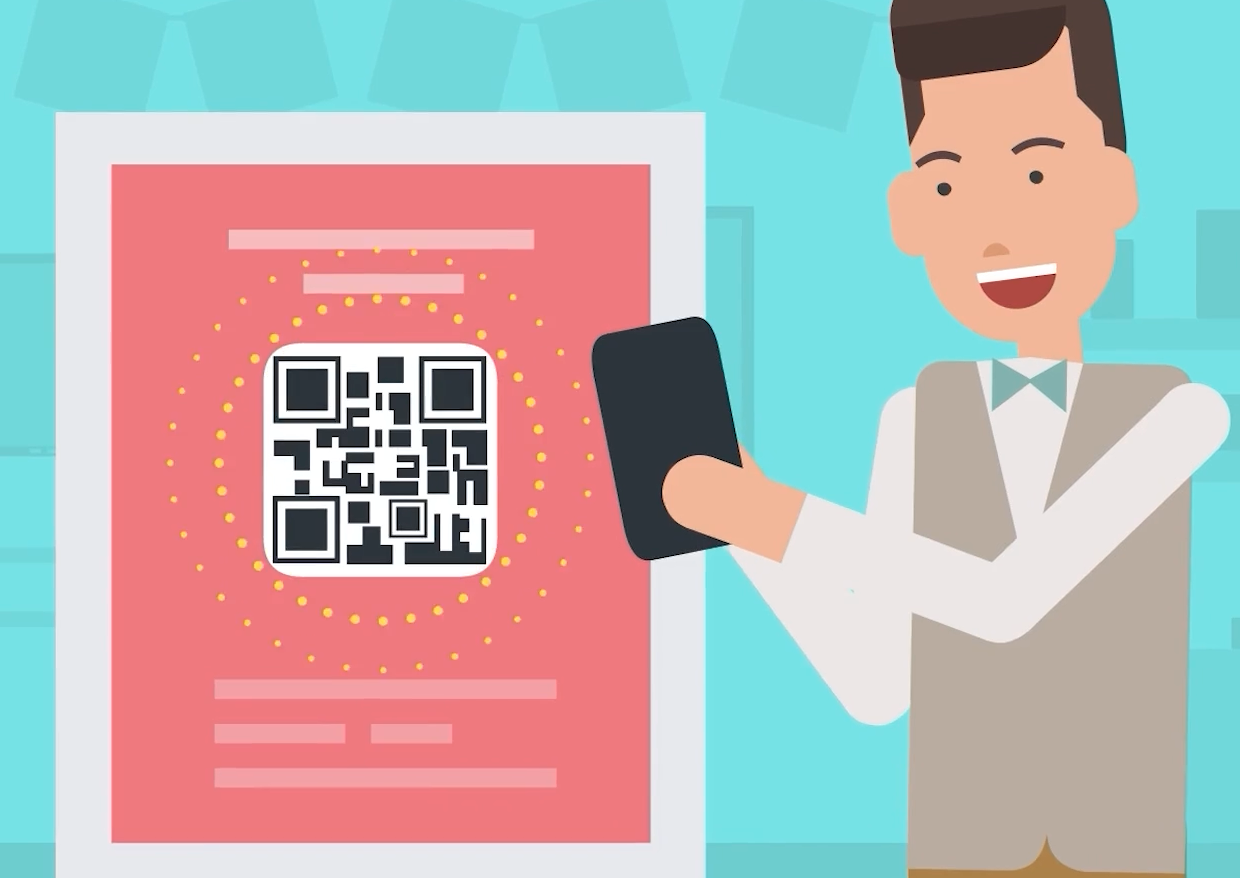 If this is the customer's first time applying with Affirm, we will prompt them for some basic information to create their account. If they have applied with us before they can immediately move on to the next step of the application.
If your customer already has used Affirm, they can use their phone number instead to sign in and to trigger an SMS message containing a text code.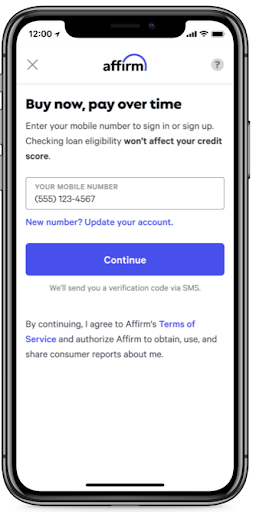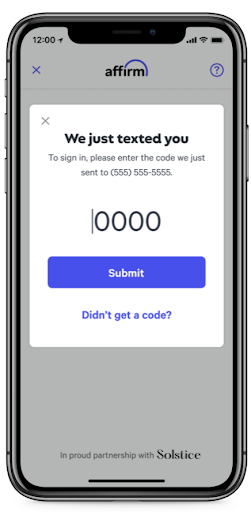 After a quick underwriting process and decision, your customer is offered a pre-qualified spend amount.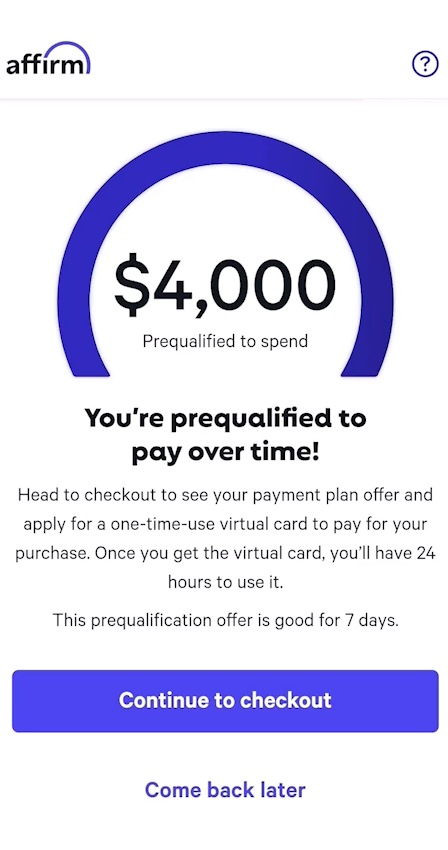 If the customer continues to checkout, they'll then select their preferred payment plan.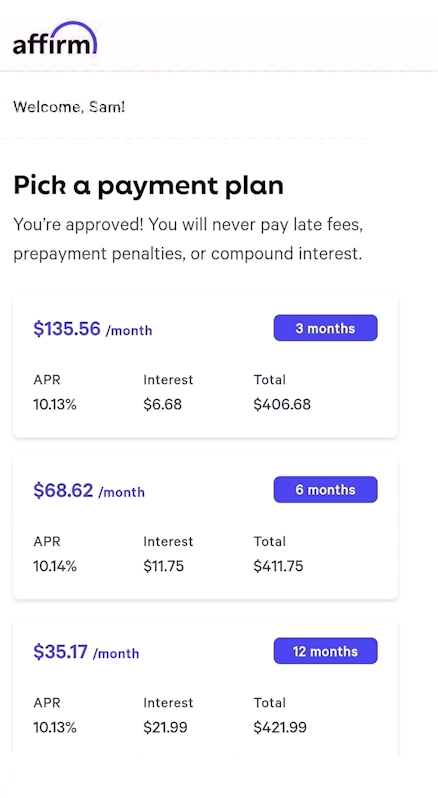 After selecting their payment plan, the customer then is presented with the Truth in Lending (TiL) disclosures, which they have to check as read before being able to progress to the next step.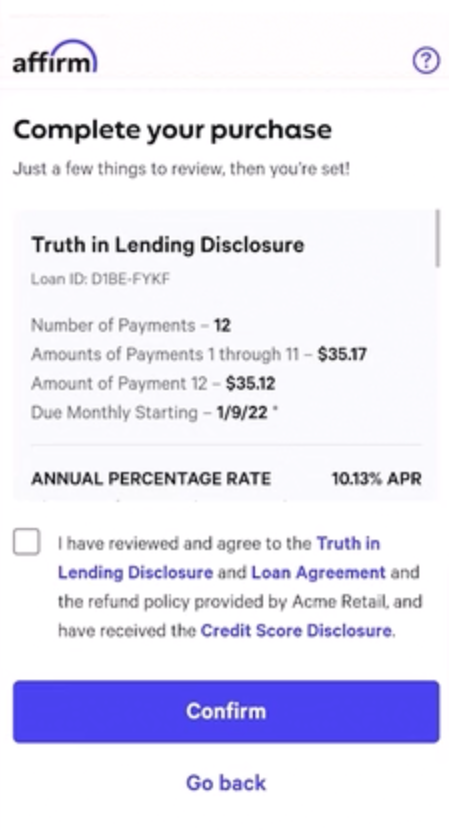 After confirming, they'll receive a Virtual Card. The card is valid for a limited time, so the customer's next move is to checkout.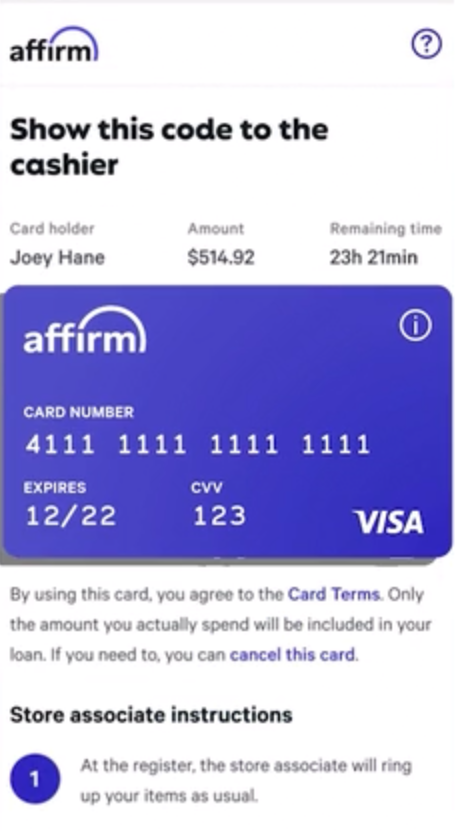 Your customer can either read off the card number and expiration date from the Virtual Card, or they can add the card to Google or Apple Pay to complete their purchase.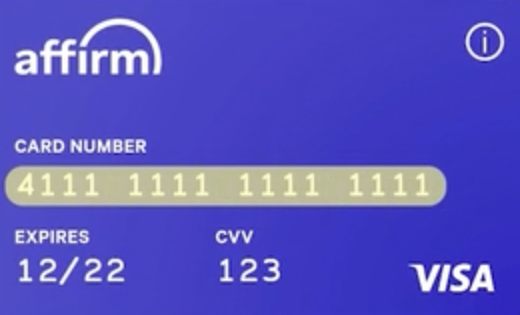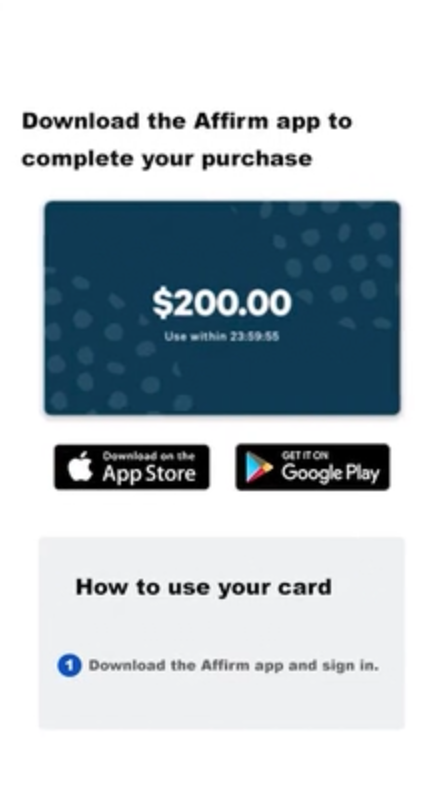 The customer is done! They can also download the Affirm app to view/manage their Affirm payments.
---