Contents
What is Affirm quick overview video:
What is Affirm solving for? (Deeper dive video)
---
Why Affirm?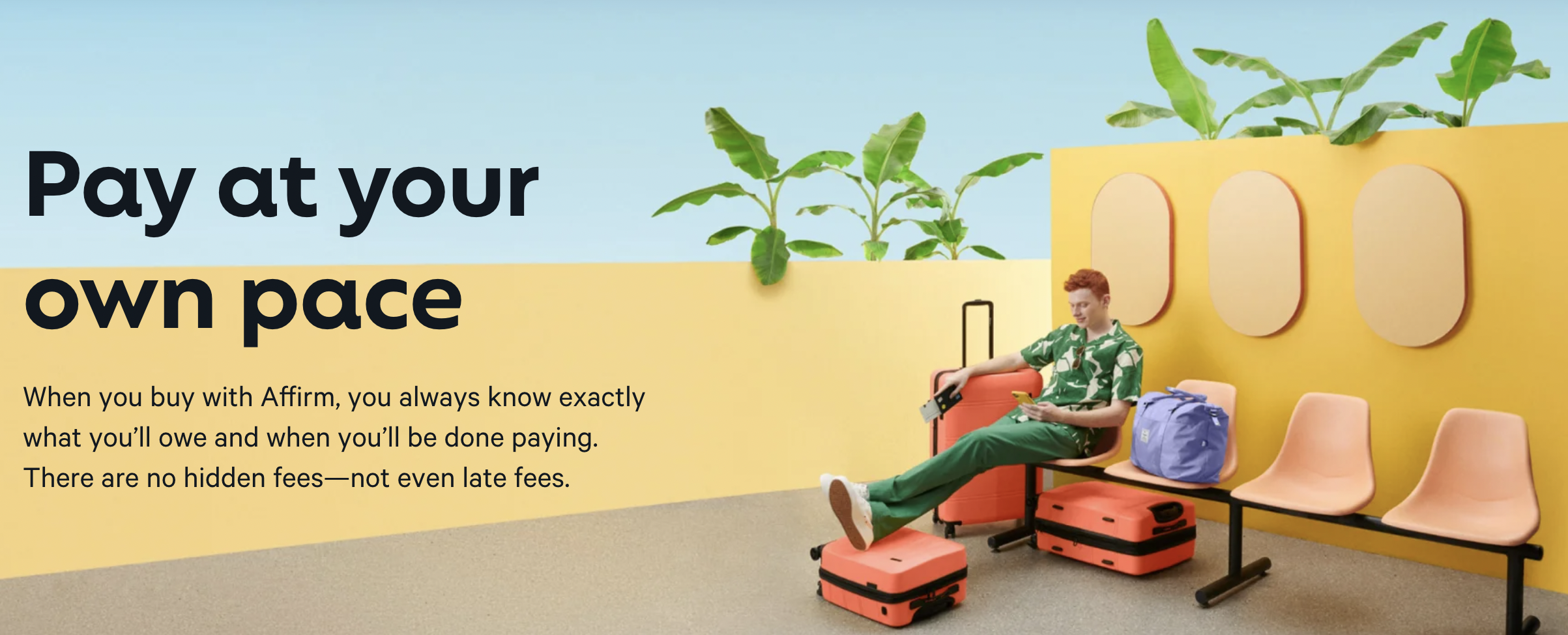 Affirm is a Buy Now, Pay Later (BNPL) financial services tool that allows consumers to purchase goods and services with full transparency and with no hidden fees that are associated with traditional loans. Other consumer benefits of using Affirm:
Quick and Easy


Checkout is simple at any store that accepts Affirm. Just enter a few pieces of information for a real-time decision.

No Hidden Fees


Know up front exactly what you'll owe, with no hidden costs and no surprises.

Safe & Secure


Affirm connects directly to online stores. There's no card number to steal, so your account stays secure.

You're In Control


Pick a loan that fits your budget. You'll make real progress every month, and at the end of your loan you're free and clear.
We started Affirm because credit cards aren't working. With Affirm, you'll never owe more than you agree to up front. Instead, you'll always get a flexible, transparent, and convenient way to pay over time.
Affirm is available across all types of businesses that offer both goods and services. Below are just of the business categories that we support: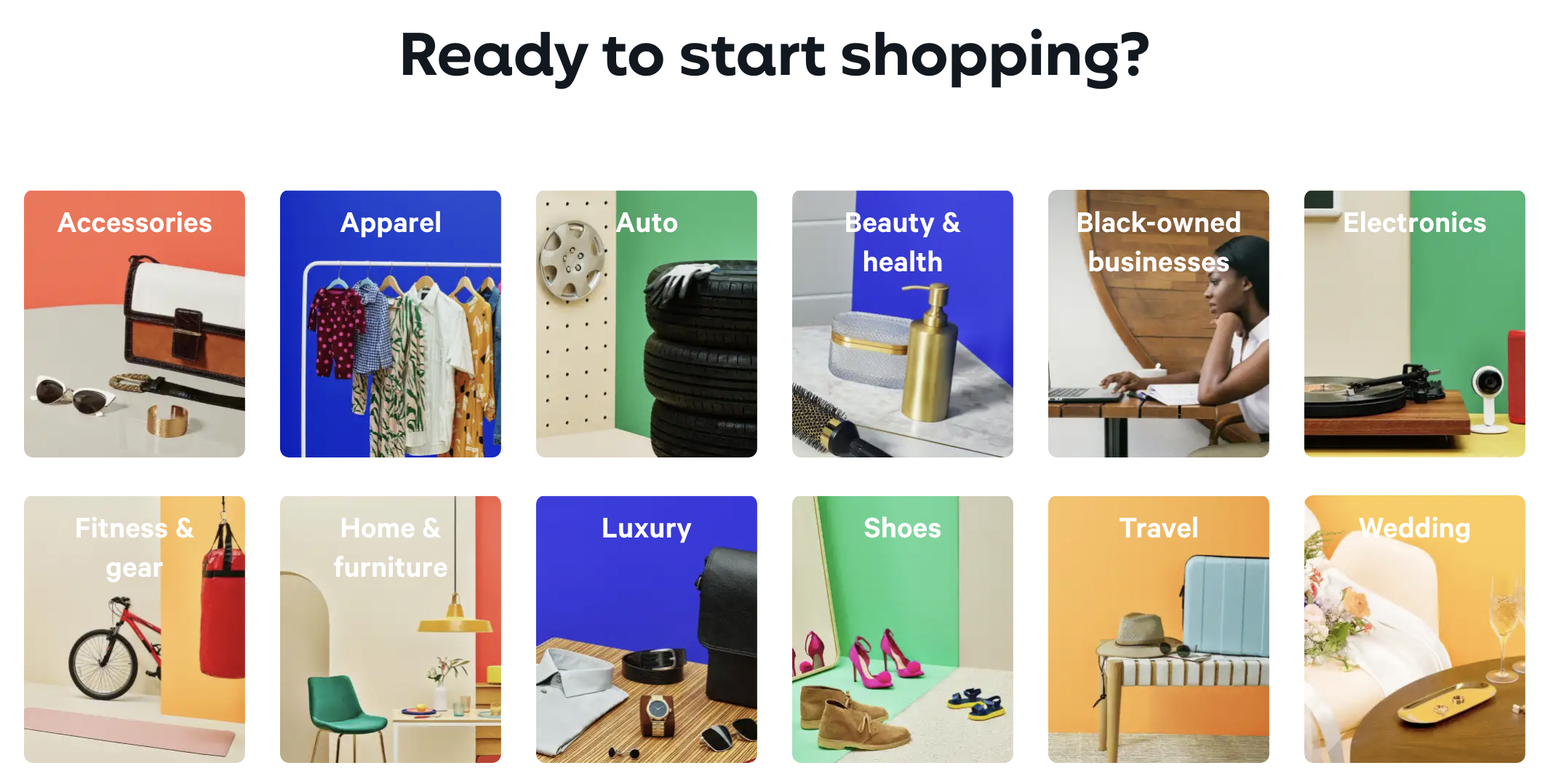 Affirm earns a commission from businesses, and shoppers pay interest on some items.
Unlike credit card companies though, we don't depend on shoppers paying late or staying in debt. Instead, we try to give them a great experience so they come back and use Affirm again.
---
How Affirm Works
Affirm has a number of products that help both merchants and their consumers. Those products and their nuances are covered elsewhere. Generally however, Affirm follows these steps:
Customer shops and orders product

Customer selects Affirm as a payment method.

If they are eligible, then they select a loan that best works for them. They then complete the transaction.



Affirm Pays You, the Merchant
Merchant is paid in full (less fees and refunds) after capture on a 24hr rolling basis.


Customer Pays Affirm

Customer makes monthly or biweekly payments to Affirm for the duration of the loan.


Affirm Covers the Risk


Affirm assumes repayment/fraud risk and can easily issue full or partial refunds.
---
Frequently Asked Questions
Here are some common questions that shoppers using Affirm have. If you are a merchant that supports or plans on offering Affirm, it's best to have these questions addressed in a visible area of your ecommerce site.
Q: Will Affirm affect my credit score?
A: Creating an Affirm account and seeing if you prequalify will not affect your credit score. If you decide to buy with Affirm, these things may affect your credit score: making a purchase with Affirm, your payment history with Affirm, how much credit you've used, and how long you've had credit.
Q: Does Affirm charge interest and fees?
A: We don't charge any fees. That means no late fees, no prepayment fees, no annual fees, and no fees to open or close your account. Depending on the size of your purchase and where you're shopping, your payment plan may include interest. You'll never owe more interest than you agree to on day one—so you always know exactly what you're getting into.
Q: What does it mean to prequalify?
A: When you prequalify, you get an estimate of how much you can spend with Affirm. You don't have to use the full amount, and you're not on the hook to pay anything back until you actually make a purchase.
Q: What if I don't see Affirm at checkout?
A: Thousands of stores offer Affirm as a payment option at checkout. But if you don't see us at checkout, you can still pay over time. Just download the Affirm app (or sign in at affirm.ca), tell us where you're shopping, and we'll give you a one-time-use virtual card you can use to complete your purchase online or in stores. Then, pay us back over time.
---