Contents
---
The Plans
There are two different types of plans that you can offer your customers: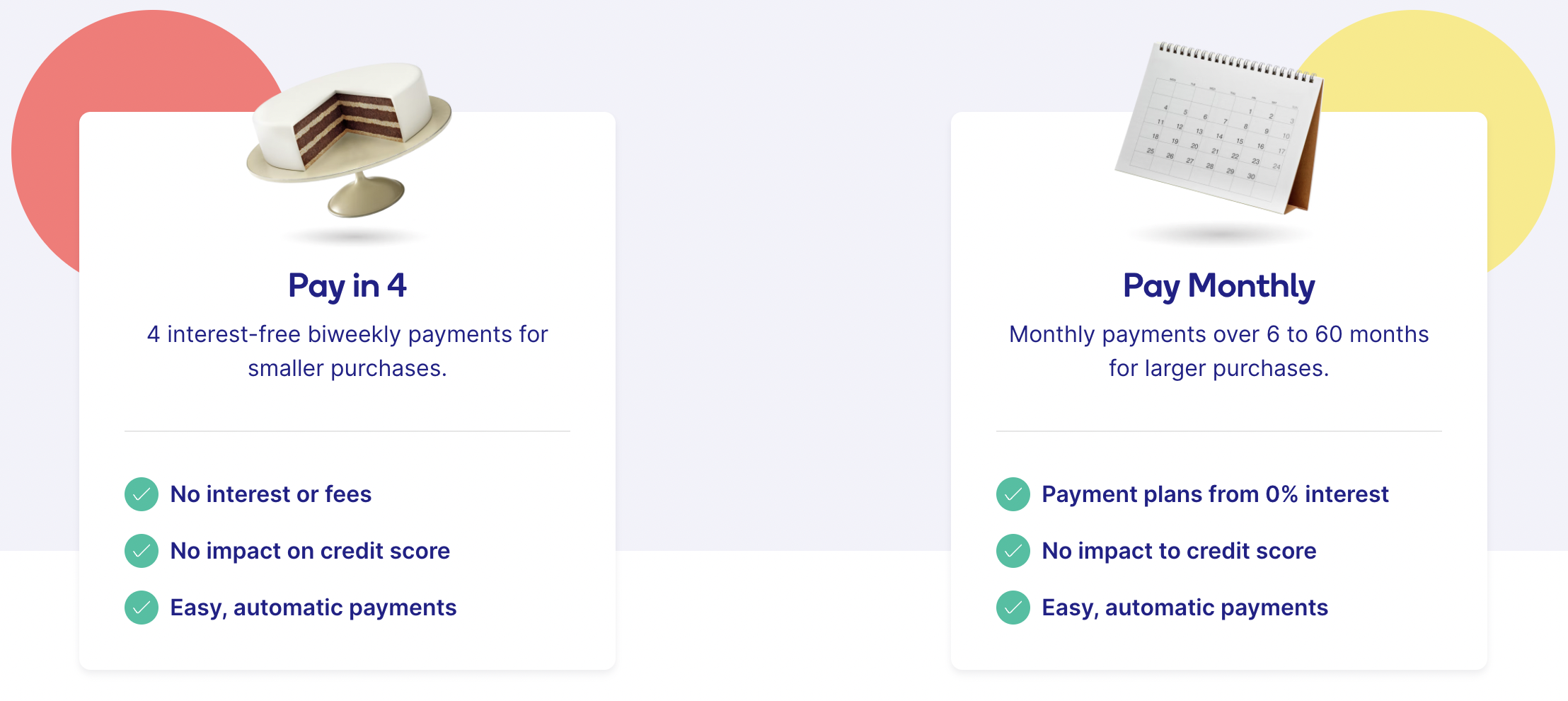 Pay in 4 plans

which are 4 bi-weekly payments for purchases under $1,000. These plans have 0% interest and no processing fees.
Equal monthly payment plans

which can carry term lengths from 3 up to 60 months. The interest on these plans can range from 0% interest, low interest, and regular interest rates.
You can change the plans that you offer your customers by contacting our Merchant Success team. Additionally, you can offer multiple plans at once. This flexibility allows your customers to choose which plan works best for their lifestyle.
The best way to learn about our plans and what works best for you and your customers is to fill out our retailer form and we'll get back to you!
---
Customer Credit Checks
We do an instant soft credit check with a bureau (such as Equifax or TransUnion) if a customer is paying in Equal Monthly Payments, using a PayBright Virtual Card, prequalifying, or for Pay in 4 biweekly payment plans.

Please Note: Approvals through our partner easyfinancial will be subject to a hard credit check which may impact the customer's credit score
---