In some cases, an error may occur when a customer tries completing a checkout with Affirm. Below are examples of the error messaging that your customers may encounter: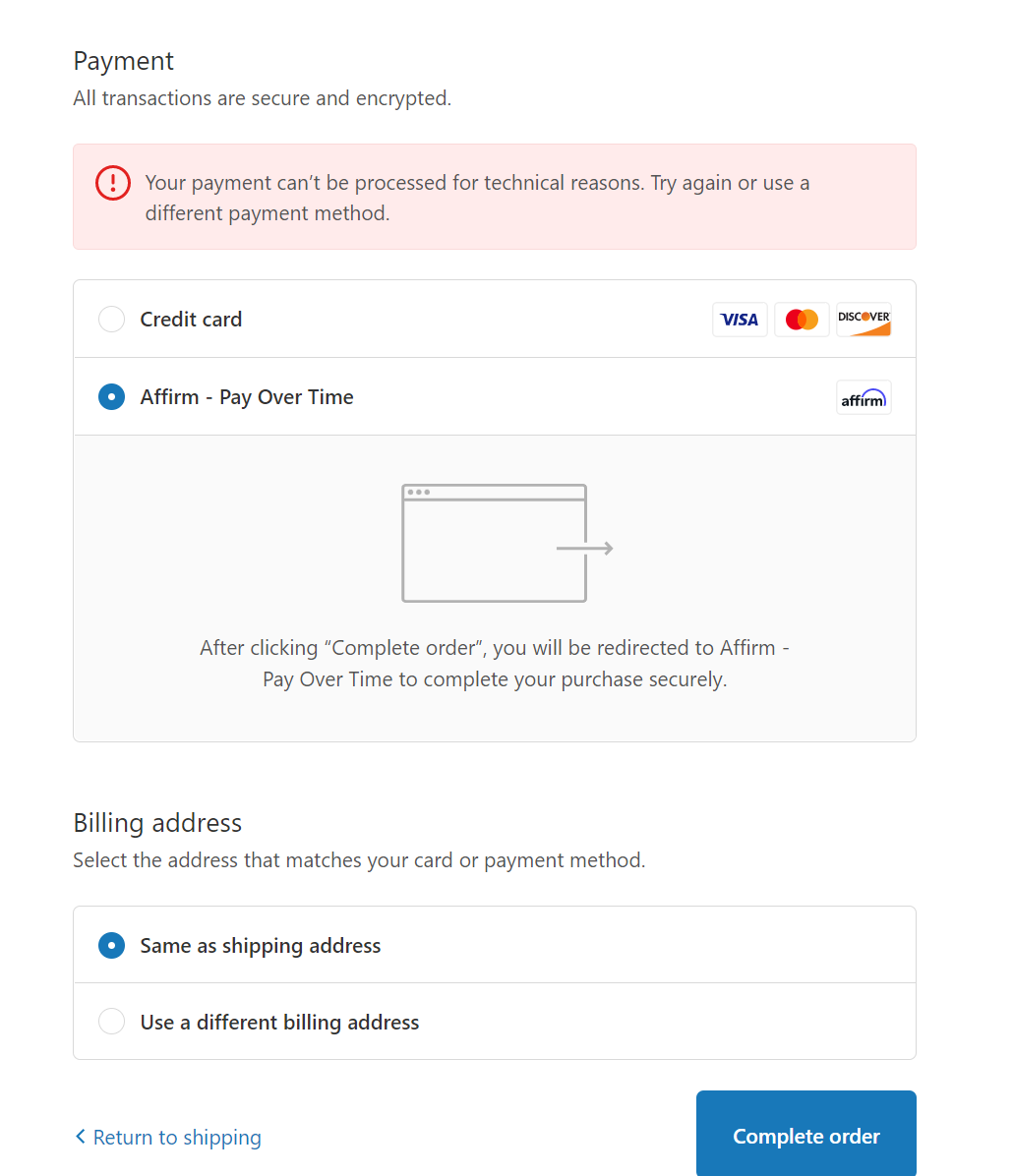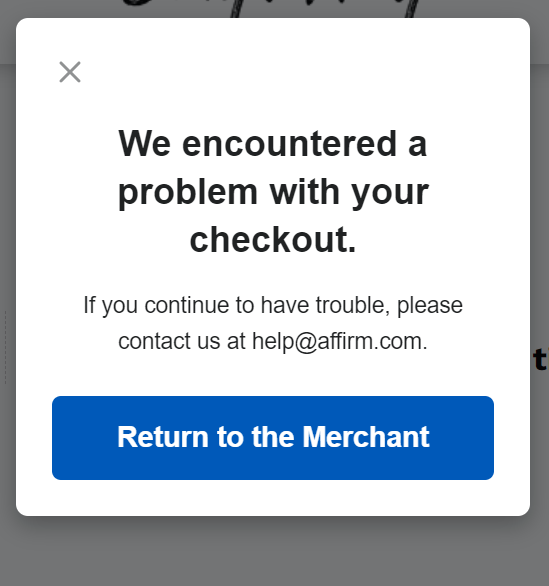 This can occur due to a number of reasons, examples being improper integration, configuration, using the incorrect API key, or your account not being yet set live. Below are some steps to help you troubleshoot this issue.
On the Merchant Portal, check for errors on your API logs. If the error is showing as:
500 error:
400 error:

This is a customer-specific error. Please contact our Merchant Care team using the Merchant Portal help widget (located at the bottom right corner of the screen), and provide the following to better assist our support team with the timely resolution of your issue:

The customer's email address and/or phone number
The cart size the customer was attempting to check out with
Did the customer select to have their order shipped or pickup in-store?
Screenshots of the error encountered within the checkout attempt
Any additional information regarding the issue
Once our Merchant Care team receives that information, it will be reviewed and a path towards resolution will be communicated to you.
---