In the Affirm Status Page, you can determine whether or not any of Affirm's services are having intermittent issues, degraded performance, or are down entirely. 
Some of these services include Affirm's API (transactions, purchases, charges), Core Platform, Mobile App, Sandbox environment, and more. You can also check System Metrics and Past Incidents with additional granular information.
Check the status of all Affirm services by visiting our Affirm Status Page.


You can subscribe to get service updates so you can stay informed on any developments: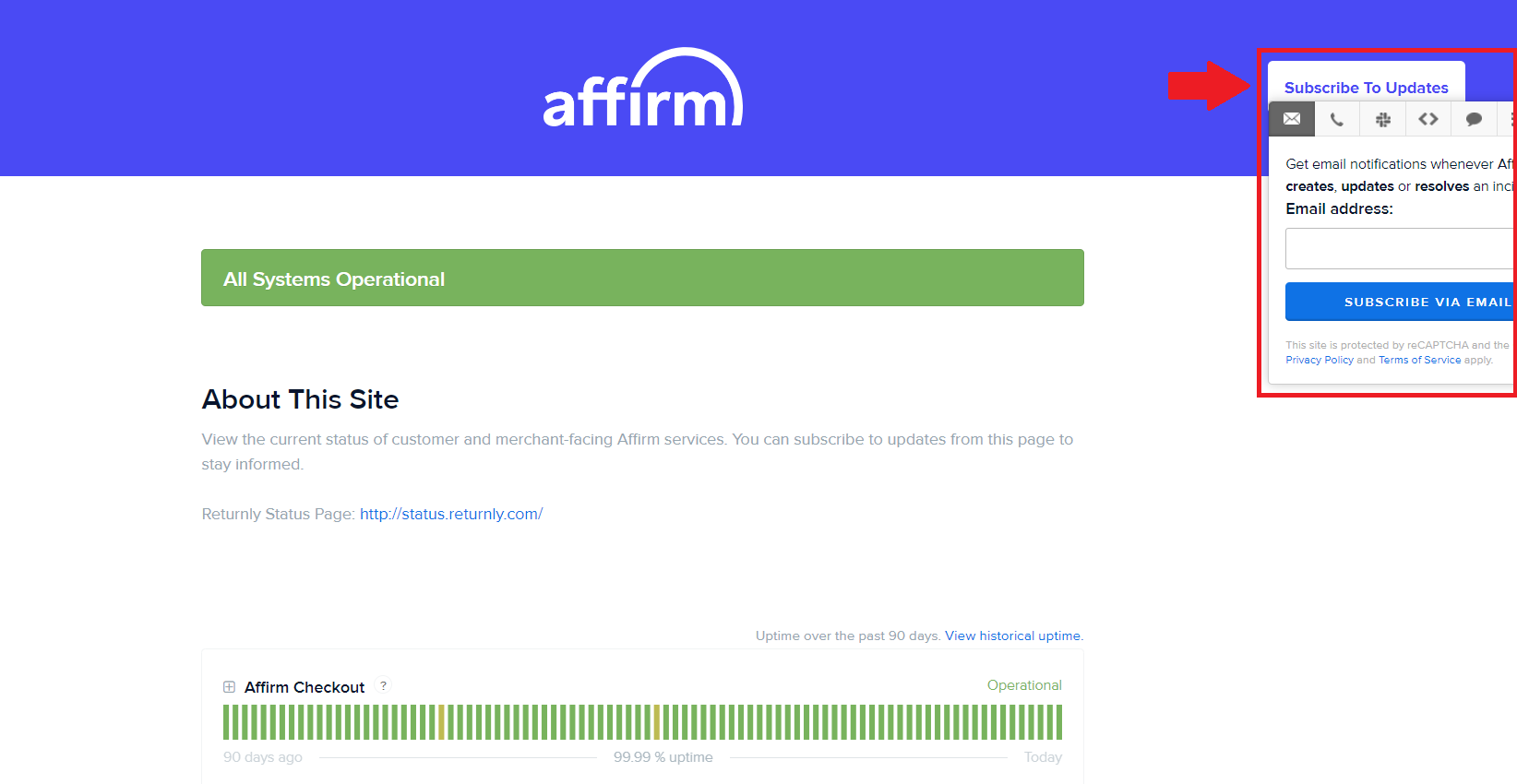 If you have an urgent issue that you are able to narrow down or isolate using our status page, you can send our Merchant Care team an email at merchantcare@affirm.ca. To provide you with a quicker resolution, try to include the following:
When the issue started, and if relevant, ended.


The specific area where you experienced the issue.



Any screenshots, video captures, and detailed error messages that you have encountered.