When trying to reset your password, you may have issues with Microsoft Outlook's link protection, which may prevent our links from working properly. Review the following steps to troubleshoot. If this article can't resolve the issue, contact our Merchant Care team using the Business Resource Hub help widget.
---
Troubleshooting Microsoft Outlook's Link Issues
If Affirm's reset password links are not working on Outlook's emails, try removing the user(s) with the Outlook email address and then re-adding them with these steps:
Delete the user(s) on the Settings option:



Confirm by clicking on Remove User:



Once you see the message "User has been removed" you can add users again on the option Add Members: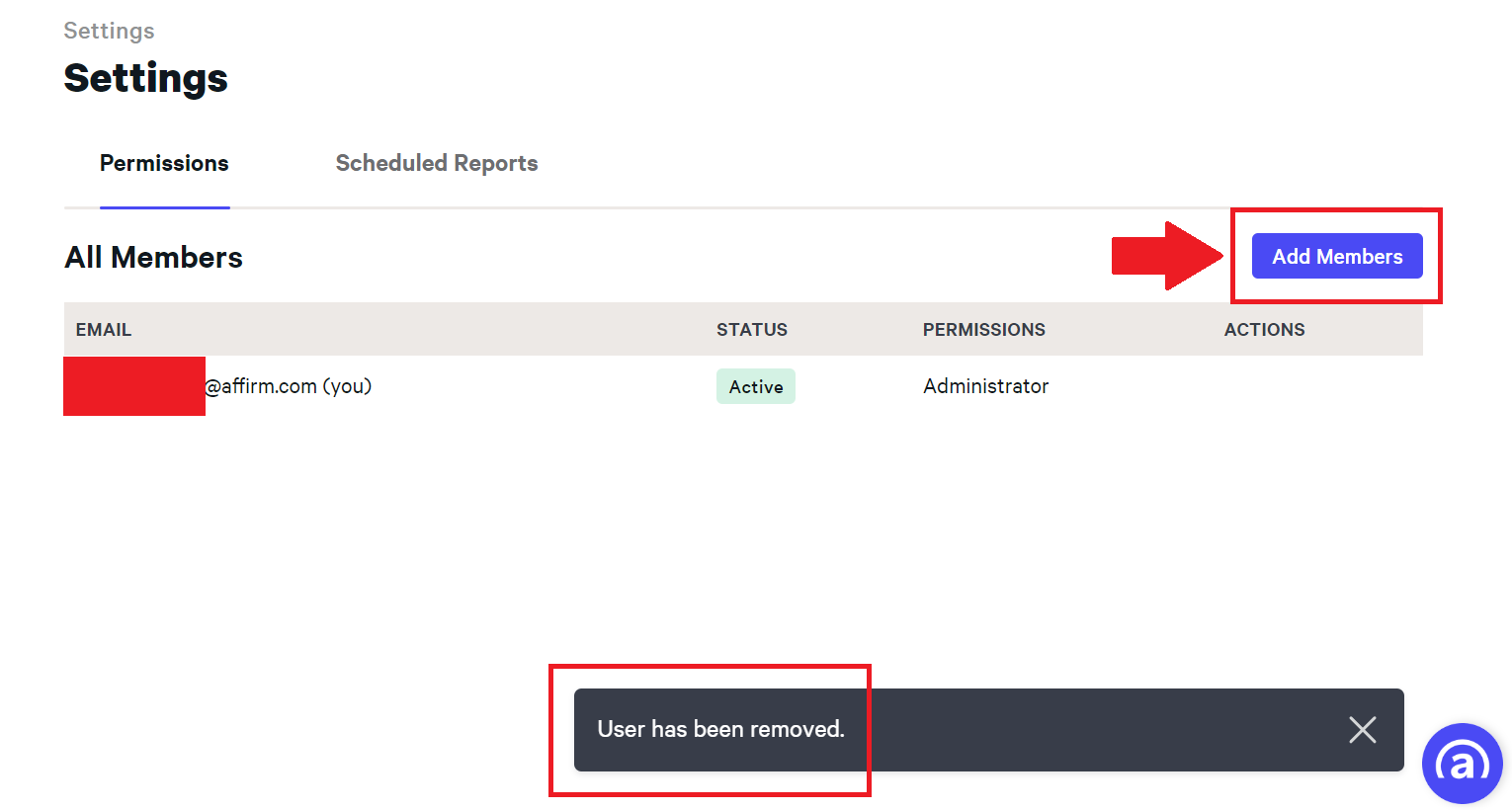 If users are unable to access reset password links after deleting and re-adding them, another option is to use a non-Outlook email address.